Overview – Small Business ERP – Enterprise ERP – Cloud – Implementation
Next-Level Business Empowerment with Dynamics 365
Enhance your business with Microsoft Dynamics 365 ERP software. UK and global enterprises are experiencing growth and success by leveraging the power of Microsoft Dynamics 365 for their ERP software needs. Say goodbye to manual processes and welcome a more efficient and effective business management system.
LEARN MORE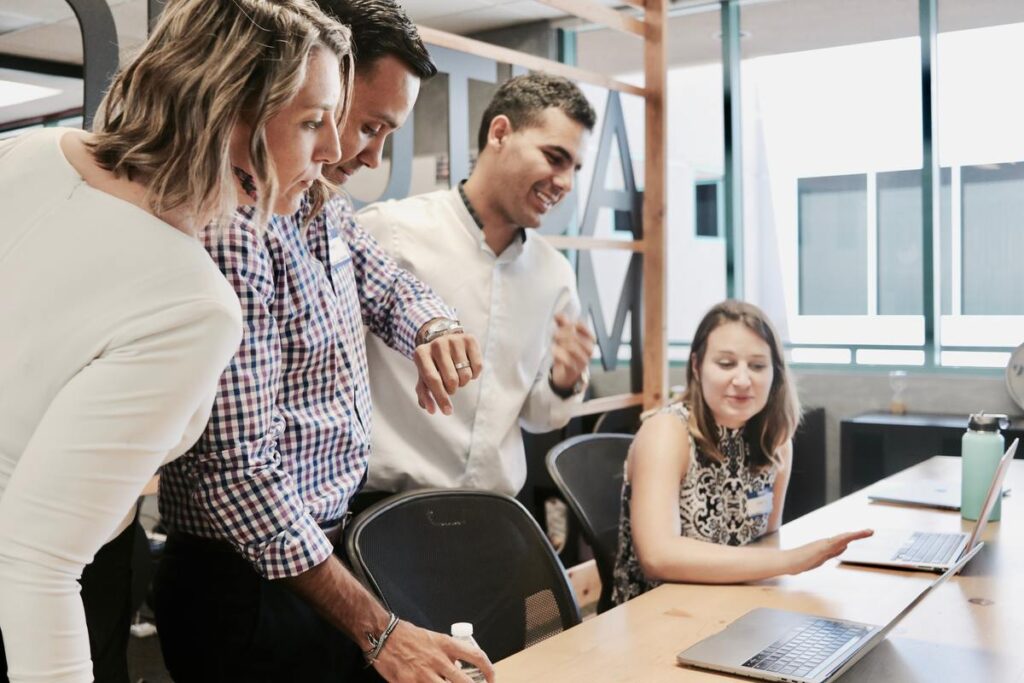 What can ERP do for my UK business?
Enterprise Resource Planning (ERP) systems can offer a wide range of benefits to businesses in the UK, as they do globally. ERP software is designed to integrate various aspects of a business's operations into a single, centralized system, providing real-time visibility, streamlining processes, and enhancing overall efficiency. Here are some ways an ERP system can benefit your UK business:
Cloud ERP
Cloud ERP offer the advantage of inputting data only once, which is then seamlessly shared across various modules. The potential for errors stemming from manual data entry is significantly reduced, ultimately fostering heightened precision in both business operations and reporting processes.
Seamless Integrations
ERP systems integrate various business functions such as finance, human resources, inventory management, sales, and more. This integration reduces manual data entry and duplication of efforts, leading to smoother operations and improved productivity..
Enhance Visibility
ERP systems offer robust reporting and analytics capabilities, allowing businesses to generate customized reports and gain insights into their performance. This data-driven approach supports informed decision-making.
Financial Management
ERP helps manage financial processes like accounting, invoicing, and budgeting. It provides accurate financial data for decision-making, ensures compliance with tax regulations, and helps in generating financial reports.
Scalability and Adaptability
As your UK business grows, an ERP system can scale with you, accommodating increased transaction volumes, additional users, and expanding operations.
Compliance and Regulatory Support
ERP systems can assist businesses in adhering to industry-specific regulations and compliance standards. This is particularly important in the UK, where businesses must comply with various regulations such as GDPR.
Best ERP Software in the UK
What is the best ERP Software in the UK?
Selecting the right Enterprise Resource Planning (ERP) software is a critical decision for businesses in the UK aiming to streamline their operations, enhance productivity, and gain a competitive edge. With a myriad of ERP solutions available, it's essential to evaluate and compare the top ERPs to find the one that aligns best with your organization's needs.
We have picked out two popular ERP solutions offered by Microsoft: Dynamics 365 Business Central and Dynamics 365 Finance and Supply Chain Management.
Let's compare them to help you decide which might be the best fit for your organization:
Business Central
Target Audience: Small to medium-sized businesses (SMBs).
Scope: Business Central is designed for finance, sales, service, and operations. It's a comprehensive solution for SMBs looking for a streamlined ERP system.
Features: It offers core ERP capabilities, including financial management, sales, procurement, inventory, and basic manufacturing.
Scalability: Well-suited for SMBs, but it may not be as robust for larger enterprises with complex requirements.
User-Friendly: Known for its user-friendly interface, making it accessible for businesses with limited IT resources.
Integration: Easily integrates with other Microsoft tools like Office 365 and Power Platform.
Cost: Generally more cost-effective than Dynamics 365 Finance and SCM.
Finance and Supply Chain Management
Target Audience: Larger enterprises with complex financial and supply chain needs.
Scope: Covers a broader range of functionalities, including advanced financial management, supply chain, manufacturing, and project accounting.
Features: Offers advanced features like budgeting, advanced warehousing, demand forecasting, and more extensive manufacturing capabilities.
Scalability: Ideal for mid-sized to large enterprises with intricate financial and supply chain requirements.
Complexity: Tends to be more complex and may require more significant IT resources to implement and maintain.
Integration: Seamlessly integrates with other Microsoft products and third-party applications.
Cost: Typically a higher upfront and ongoing cost compared to Business Central due to its broader capabilities.
Elevate your business with our streamlined ERP solutions tailored for the UK market
Schedule an ERP consultation today!


Address
82 King Street, Manchester, M2 4WQ

Dynamics 365 ERP Partner in UK
82 King Street, Manchester, M2 4WQ