About Calsoft
A Leading Provider of Business Technology Solutions
For over two decades, Calsoft Systems has been a trusted partner to hundreds of companies for exceptional business technology solutions. Calsoft provides a total solution for your system, fully integrated and all under one roof: Microsoft Dynamics 365 ERP implementation, network infrastructure and security, cloud and digital transformation, business consulting and support center.
Microsoft has recognized Calsoft as "a model to other partners" through our Partner of the Year awards and Gold Partner certification, a status given only to the top 1% of partners in the world. Calsoft has multilingual consultants and industry experts across offices in North and South America, the UK and Asia. We are a unified global partner providing local support.
Our integrity to clients starts with our culture. Calsoft's core values of People, Innovation, and Entrepreneurship are infused into all aspects of our business from governance to project management. Calsoft is fully employee-owned and a certified B-Corp, a living testament to our commitment to using business as a force for good. From our suppliers to our clients to our employees, we are in the business of long-term relationships, making trust and collaboration the building blocks of our success.
Vision Statement
We are the partner of choice for world-class business and technology solutions. Employee owned and managed, we contribute to our clients and society.
Mission Statement
To realize our client's business goals through professional services and IT solutions. To provide personal and professional growth for all employees.

Rather than focusing solely on net worth and profit margins, B Corps have a legal responsibility to use business as a force for good.
We know that choosing a partner is more than just the technology. It is about a long-term commitment. We know that implementing an ERP system is a big decision that impacts every part of your organization. Which is why we advise clients to select a partner they trust – both in technology and in integrity. We believe relationships are based on trust, collaboration, and fun.
Step into our offices at Calsoft and you will see brilliant minds at work. Meetings in multiple languages, developers coding, consultants brainstorming, engineers building — everyone collaborating each day to apply human brainpower and the latest technology to make our client's business perform better than ever thought possible.
Our team is comprised of Microsoft Certified Specialists, Accountants, MBAs, Project Managers, MIS Engineers, Solution Architects, Software Developers – a fully charged staff of passionate professionals who make business enterprise system hum with optimal power.
Technology may be known as a fast-paced industry with high turnover, but Calsoft maintains the family-centric culture instilled by its founders – which extends to our partners and customers. Each client is given personalized attention and is never treated as a template. Our company culture is why our average employee retention is over 7 years, while many of our employees stay for 10+ years (and counting).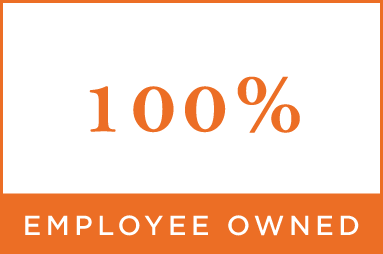 What is an Employee Stock Ownership Plan?
An Employee Stock Ownership Plan or (ESOP) can be fairly complex to understand, but can be defined as a contribution plan that governs taxes and retirement funds for employees. Different businesses set up ESOPs for a variety of reasons, but at Calsoft we chose an ESOP because gives our members the sense of ownership in our company.
2012
CALSOFT BEGINS ESOP
Calsoft becomes 33% ESOP owned
2019
CALSOFT IS COMPLETELY ESOP
In September, 2019 Calsoft becomes 100% ESOP owned.
People
Create value through collaborative teamwork. Lead by putting others first.
Innovation
Reflect professional service standards. Encourage new ways to find solutions.
Entrepreneurship
Work with diligence until we reach our goals. Keep our commitment and respond promptly.
Management Principles
☑️ Clarify Mission and Purpose
☑️ Set Specific Goals
☑️ Have Genuine Passion for What You Do
☑️ Strive Hard and Never Give Up
☑️ Maximize Revenue and Minimize Expenses
☑️ Always Be Innovative and Creative
☑️ Be Humble And Sincere