Dynamics 365 for Transport & Logistics
Seamlessly scale and grow your transport & logistics business
Agility Without Limits
With Microsoft Dynamics 365 for Transport and Logistics, you can go beyond improving efficiency, to harnessing the collective power of a collaborative network and data-driven insights. Wherever you're at today, we can help you get to the next level.
Dynamics 365 Transport & Logistics
Financial Features
General Ledger
Managing Receivables
Managing Payables
Invoicing Prepayments
Reconciling Bank Accounts
Managing Fixed Asset
Managing Intercompany Transactions
Accounting for Costs
Managing Inventory Costs
Managing Cash Flow
Closing Years and Periods
Consolidating Financial Data from Multiple Companies
Working with Multiple Dimensions Structure
Create G/L Budgets and Report with Multiple Scenarios
Setup and Update Currency Exchange Rates
Business Intelligence and Financial Reporting
User Security, Privacy and Company Compliance
and more
Target Transport & Logistics Business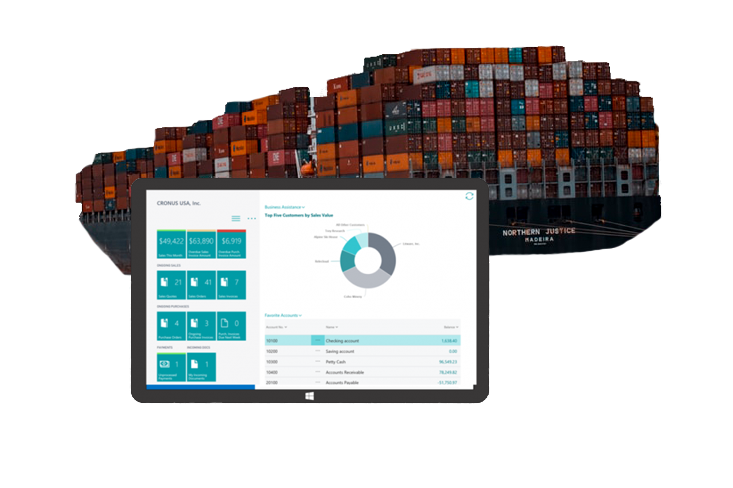 Freight Forwarders | Custom Brokers
Handle international shipments and performing activities pertaining to international shipments. Preparing and processing customs documentation.
Achieve highly efficient freight payment and billing processing
Automate billing process to manage complex business rules
Accelerate the monthly, quarterly and yearly financial closing with seamless data
Shippers | Transportation
Shippers managing their own freight across the world via vessels, airplanes, and trucks on the ground.
Single data point to manage the logistics operation and accounting
Access anywhere through a secure Cloud-based system
Manage single source for customer and vendor profiles and payments
Unified billing and payment workflows that streamline the order to cash process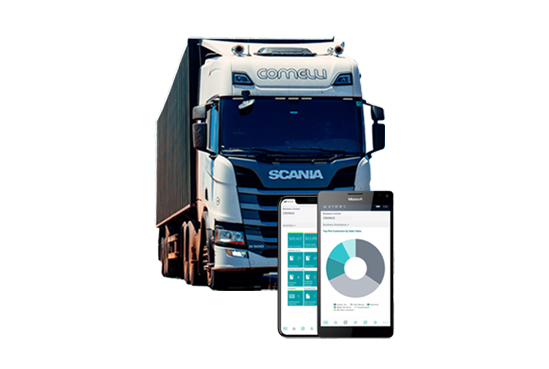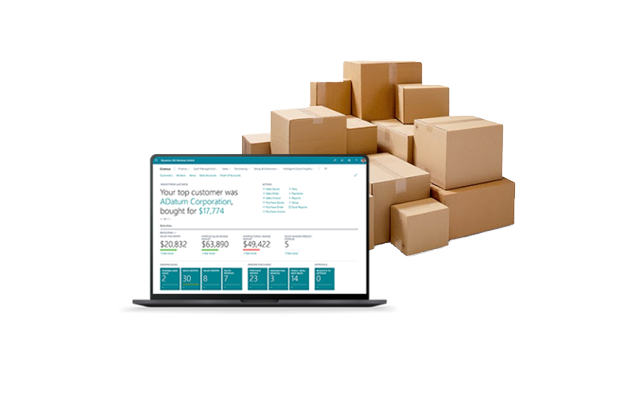 3rd Party Logistics | Warehousing
Third-party logistics service provider to outsource elements of its distribution, warehousing, and fulfillment services.
Achieve effectiveness of transportation activities leading to higher profit margins
Automate revenue recognition and cost accruals accurately
Establish solid integration and the best practice for accounting and freight operation
Obtain high visibility for multiple business operations like transportation, freight forwarding and warehousing
Calsoft Dynamics 365 Interface Pack for Transport and Logistics
Calsoft's Dynamics 365 Interface Pack, for transport and logistics, streamlines your accounting system to meet the demands of today's globally distributed supply chain networks. This interface combines ease of use and rapid deployment, to meet the needs of Freight Forwarders and Transportation Management companies. Dynamics 365 can easily extend an organization's management capability when operating around the world.
The interface pack can provide enterprise-class management tools to efficiently exceed customer and vendor requirements. Streamlined AR and AP workflows ensure an accurate billing/payment process, that provides decision-makers with the visibility to accurately predict changing business environments.
Key Capabilities
Customer synchronization across defining Dynamics 365
Vendor synchronization across defining Dynamics 365
Accounts Payable (3rd Party Provider Invoice Payment)
Accounts Receivable (customer billing)
Auto-Apply AR Credit Note
ACH Payment Data Import for Custom
Inter-branch billing in the same entity but different branches
Accrue costs and revenue recognition
Key Benefits
Save dozens of hours of enter thousands of invoices again as a result of the solid integration between Dynamics 365 and logistics and freight systems.
Accelerate invoicing and achieve high visibility into which modes contribute most to your revenues
Eliminate the inaccurate transactions for operational and accounting processes, and reduce operational expense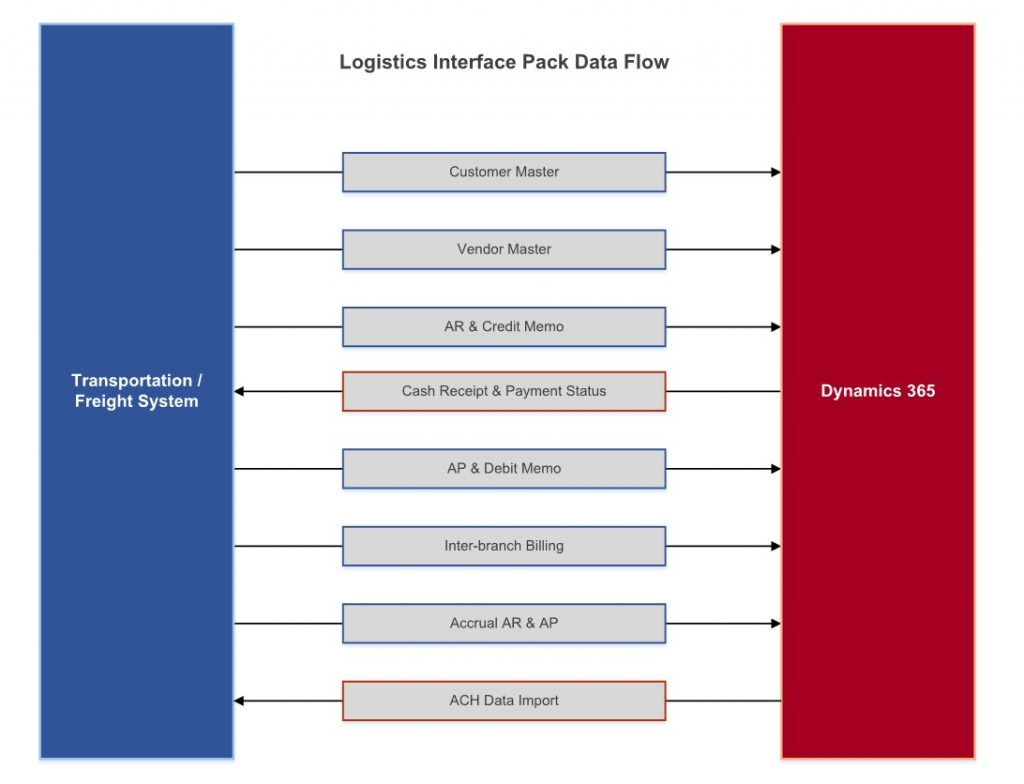 Let's Start a Project
Imagine your business technology running like a finely tuned machine throughout your entire enterprise. We can help you get to where you want to go with Dynamics 365 for Transport and Logistics as the best integrated cloud solution.
Contact Us, Now