Metal | Steel
Easily scale and grow your metal / steel business
Dynamics 365 for Metal and Steel Trading
With Microsoft Dynamics 365, you can go beyond improving efficiency, to harnessing the collective power of a collaborative network and data-driven insights. Wherever you're at today, we can help you get to the next level.
Financial Features
General Ledger
Managing Receivables
Managing Payables
Invoicing Prepayments
Reconciling Bank Accounts
Managing Fixed Asset
Managing Intercompany Transactions
Accounting for Costs
Managing Inventory Costs
Managing Cash Flow
Closing Years and Periods
Consolidating Financial Data from Multiple Companies
Working with Multiple Dimensions Structure
Create G/L Budgets and Report with Multiple Scenarios
Setup and Update Currency Exchange Rates
Business Intelligence and Financial Reporting
User Security, Privacy and Company Compliance
and more
Target Metal / Steel Trade Businesses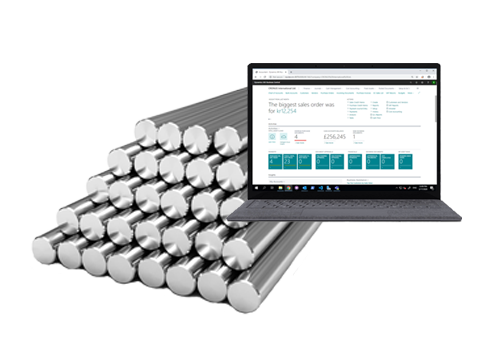 Carbon, Alloy, Tool and Stainless Steel
Microsoft Dynamics 365 with Calsoft's trading pack for Metal/Steel Distributors offers a world class cloud-enabled financial and supply chain management solution for companies in the metal and steel trading industry.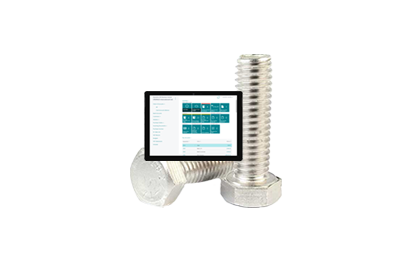 Aluminum and Light Metals
Fully integrated into your solutions, our trading pack offers you the benefits of a metal and steel trading solution alongside enterprise level financial and supply chain management requirements.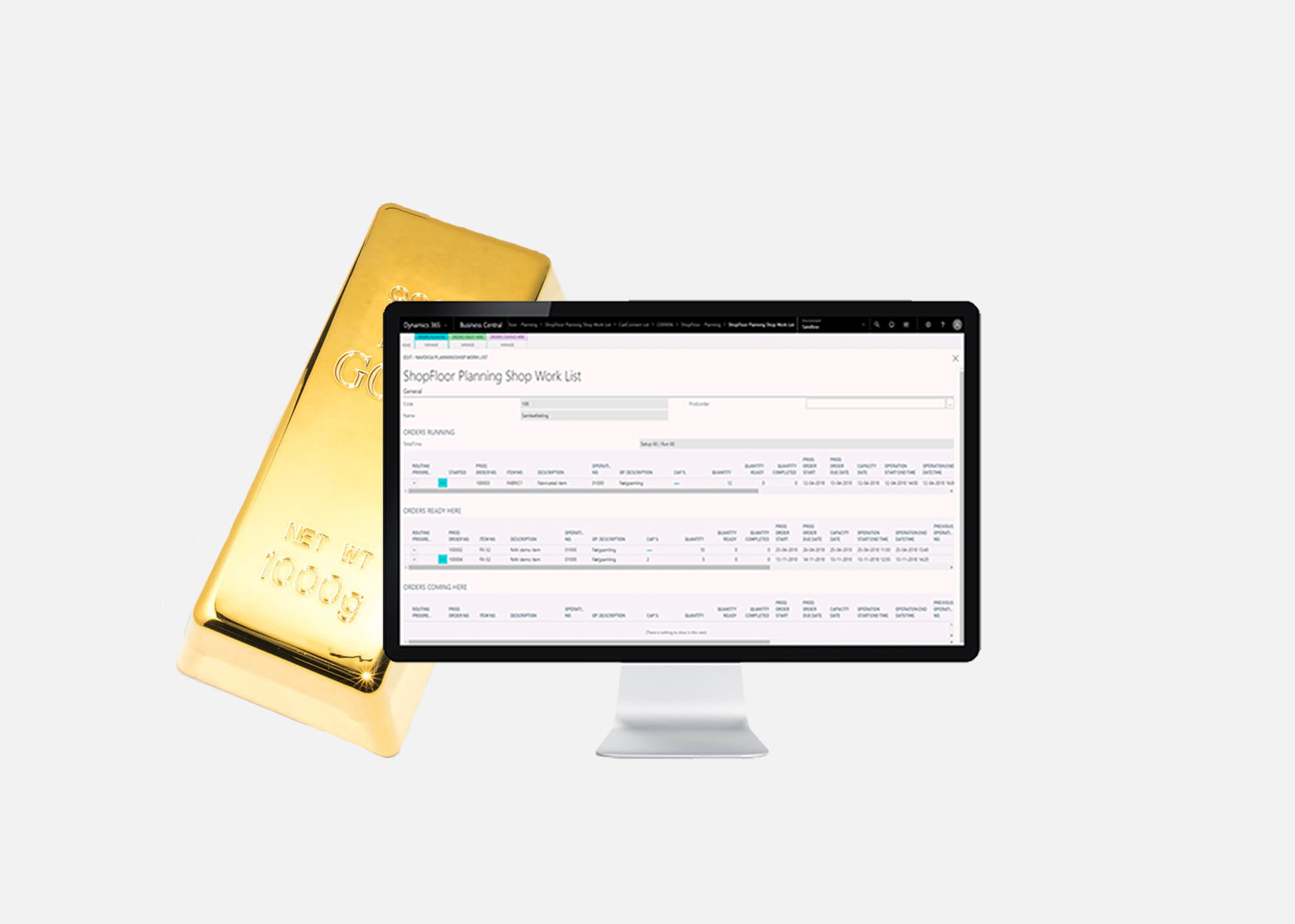 Precious and Rare Metal
Handling sales contracts, international shipments (partial and drop shipment), freight payments, customs documentation, billing, and performing activities pertaining to international steel trading.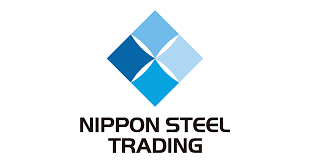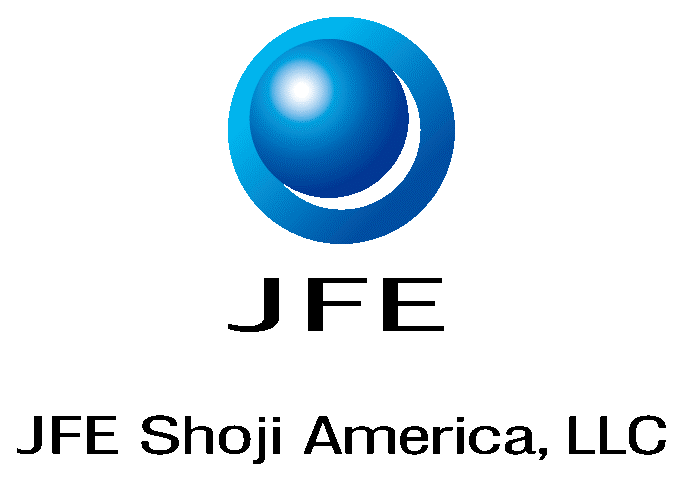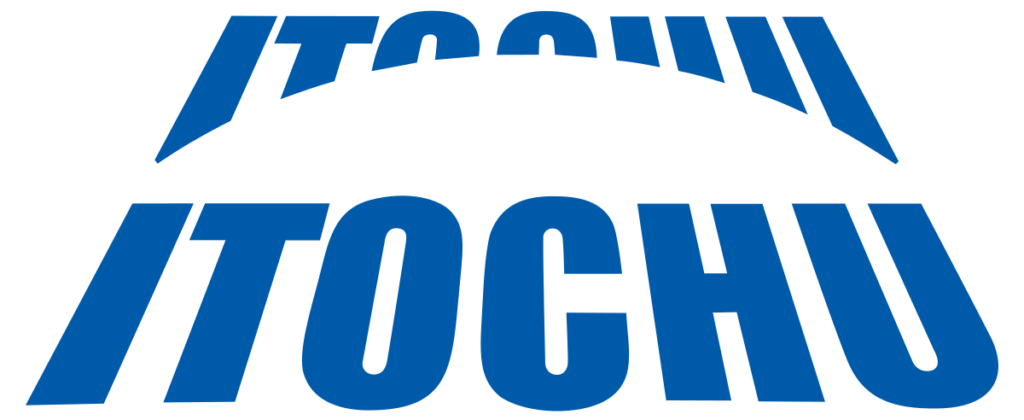 Calsoft's CalTrade for Dynamics 365
Trading Pack for Metal/Steel Distributors
Calsoft's Dynamics 365 Trading Pack for Metal/Steel Distributors streamlines your accounting and system operational processes for enterprises managing global steel / metal distributors / traders. This pack combines ease of use and rapid deployment capabilities of steel / metal trading management with Dynamics 365 that can be easily extended to meet the requirements of your organization and operations.
It provides the best practices for your financial processing and high visibility of your business across your entire organization.
Key Capabilities
Automated contract profitability projections based on sales, purchasing and shipping expenses
Report generation provide analytical insights into steel import/export processes
Ability to handle steel order amount/quantity changes within released contracts
Freight expense control by selected Incoterm conditions.
Automated sales, purchasing status management and approval procedure for efficiency and accuracy
Managing the origin and destination
Handling interest rate and fee for trading company
Tracking of required documents of International steel trade
Integration with Microsoft Dynamics 365 and its logistics modules, including Sales and Distribution (SD), Material Management (MM) as well as Financial Accounting (FA)
Integrity with steel trading partners and customers through EDI
Improves customs processes by generating pre-shipment and post-shipment documents (Bill of Lading, Commercial Invoice / Packing List, Shipping Bill/Bill of Export)
Forward Exchange Contracts can be managed in real-time by ERP
Key Benefits
Achieve highly efficient payment and billing processing
Automate billing process to manage complex business rules
Accelerate monthly, quarterly and yearly financial closing with seamless data
Single data point to manage trading operations and accounting
Access from anywhere through unified cloud solution
Manage a single source of customer and vendor profiles and payments
Streamline transportation activities and lead to higher profit margins
Automate revenue recognition and cost accruals accurately
Utilize modern integration and best practices for accounting and operations
Obtain high visibility of multiple business operations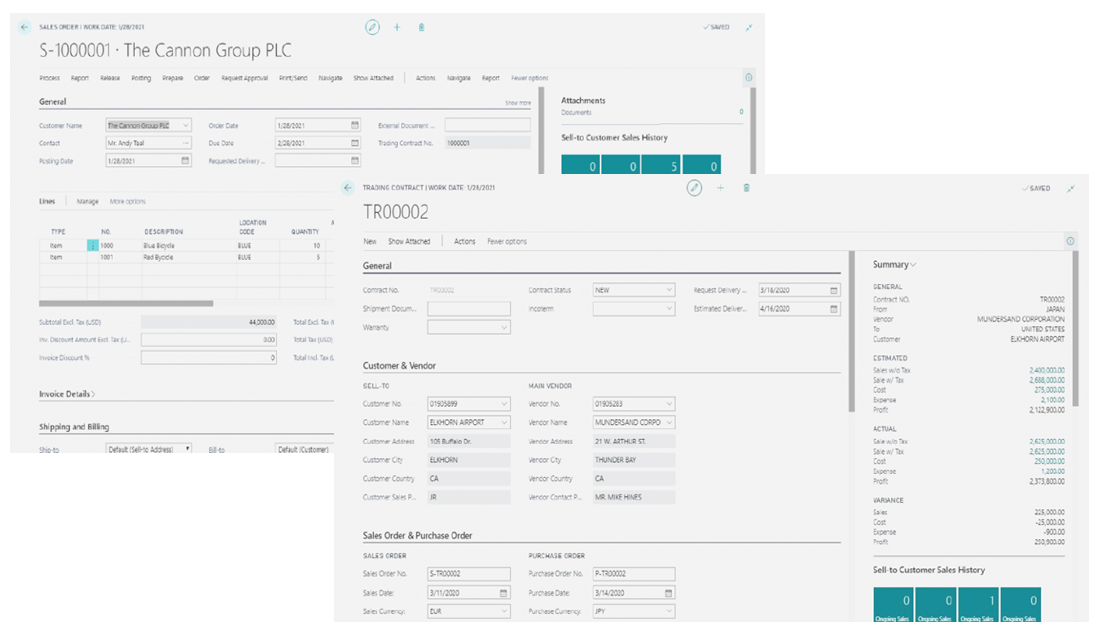 Link Between Contract, SO and PO / Contract Overview with PL Summary Screen
Let's Start a Project
Imagine your business technology running like a finely tuned machine throughout your entire enterprise. We can help you get to where you want to go.
Contact Us, Now