Partnerships
We offer our clients the finest software available in each industry
We Let The Experts Lead The Way
Microsoft
---
At Calsoft, we take pride in offering customers with the finest Enterprise Resource Planning (ERP) solutions. In effort to meet the high standards of our valued customers, we take the "best-of-breed" approach for ERP selection. Microsoft is a premier ERP provider in the mid-market industries, and we are proud to have established a strong, core-strategic partnership for almost two decades.
Through dedication to deliver the highest quality of service for Microsoft Dynamics ERP, Calsoft has achieved Gold ERP Competency for Microsoft Dynamics. This recognition is coveted among many Dynamics resellers as it exemplifies consistent excellence and success in implementing Dynamics ERP. In addition, Calsoft is among the top 3% of elite vendors that not only have Gold certification, but is also certified to offer three different suites of Microsoft Dynamics ERPs: 365, NAV, AX, and GP.To learn more about the Gold Enterprise Resource Planning Competency for Microsoft Dynamics, please visit the Microsoft site.

WiseTech Global (CargoWise)
---
For customers in logistics and supply chain industries, Calsoft has partnered with WiseTech Global (formerly CargoWise) to provide CargoWise. As a premier ERP solution specific to the aforementioned industries, CargoWise's comprehensive modular system offers robust functionalities that can benefit:
Freight forwarders
NVOCCs
Customs brokers
Depots
Container terminals
Warehouses
Trucking companies
Other customs barrier providers
As a result, one single, seamlessly integrated, system can support and automate the highly fragmented logistics process that supply chain service providers painfully endure.

Inatech Global
---
Calsoft has partnered with Inatech Global, an intelligent and integrated end-to-end cloud software product for the oil trading industry. Techoil ETRM helps organisations streamline trading, hedging, credit, cash flow, operations and inventory. It assists in managing risk and operating complex integrated supply chains for crude products, distillates, petrochemicals and bunkers.

Cavallo
---
Originally called SalesPad, Cavallo is a a full front-end order entry, purchasing, sales, and inventory management solution that fully integrates with Microsoft Dynamics GP and, Dynamics 365 Business Central. Since 2003, Cavallo has been the complete package for distribution and manufacturing companies.

BatchMaster
---
To meet the specific process manufacturing demands of customers in industries such as food, beverage, chemicals, and pharmaceutical, Calsoft has partnered with BatchMaster.
The BatchMaster Manufacturing ERP can work as a standalone solution, providing excellent resource planning for process manufacturing, but can also be integrated seamlessly to Microsoft Dynamics GP to provide robust financial management as well.

Toyo Business Engineering Corporation (B-EN-G)
---
Calsoft has partnered with Toyo Business Engineering Corporation (B-EN-G), a leading ERP and software products solution provider from Japan. They were the force behind Japan's first ERP implementation and have since continued to drive SCM development, SOA support and various IT services covering wide range of business fields.
Their ability to meet the various needs of manufacturing industry in particular has especially been notable, and Calsoft is proud to be the sole official partner of products like MCFrame, Signal Chain IoT solutions, and RAKU-Motion.

Solver, Inc.
---
Calsoft has partnered with Solver, Inc. to offer clients BI360, the premier Excel-based reporting, budgeting, dashboard and data warehousing solution for mid-enterprise organizations.
It is truly the innovation behind BI360 that clients find most appealing. For instance, aside from providing standard reporting and budgeting functionality that other enterprise tools offer, BI360 is one of the first BI solutions that offer feature-rich, action-based solutions for collaboration and analysis in delivering complete insight into every facet of the enterprise. This advanced solution grants entire organizations with ability to truly understand their data, make better decisions and drive efficiency in their business.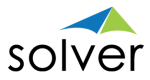 Maximize Your Business Performance
With offices throughout North America and Asia, our mission is to maximize our clients' business performance by understanding their needs and applying our in-depth expertise in Microsoft Business Software.
Contact Us