Food and Beverage
Efficiently Manage Businesses within the Food and Beverage Industry
Dynamics 365

for

Food and Beverage
With Microsoft Dynamics 365 for Food and Beverage as the foundation of your business management system, we offer a Best-of-Breed approach that combines the functionality required for the food/beverage industry while leveraging the latest technologies that are the most suitable for each business scenarios. For many years, Calsoft Systems has been providing various solutions as a system integrator to meet the needs of customers operating within the food/beverage industry.
*More available modules: Manufacturing, Service, Warehouse, HR Management, CRM etc. See more detail on Microsoft's Dynamics 365 page.
Welcome to Microsoft Dynamics 365 Business Central – Business Central | Microsoft Docs
Target Food/Beverage Businesses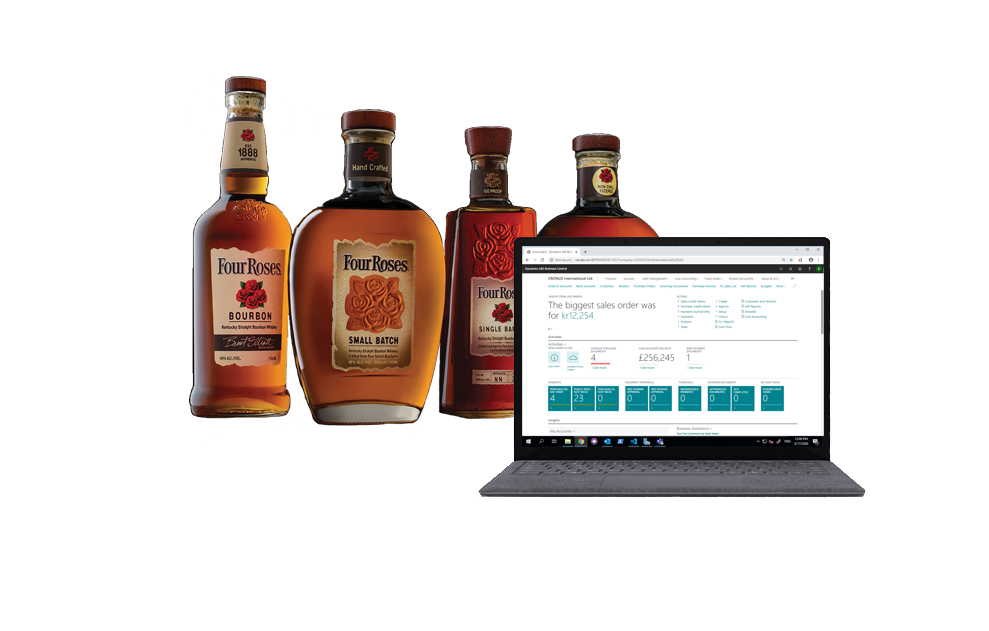 Manufacturers/Producers
Businesses performing process-based manufacturing tasks within the food and beverage industry. Examples include:
Alcoholic Beverage Producers
Canning
Commercial Bakeries
Confectionary Manufacturers
Dog and Cat Food Manufacturers
Seafood Processors
Soft Drink Beverage Producers
Specialty Food Manufacturers
Spice/Seasoning Manufacturing
Suppliers/Wholesale Distributors
Businesses acting as a link between agricultural producers, manufacturers, and consumers. This includes Broadline and Specialty distributors managing a wide variety of products:
Alcoholic Beverages
Confectionary
Dairy
Dog and Cat Food
Seafood
Soft Drink / Specialty Beverages
Specialty Food
Spices/Liquid Seasoning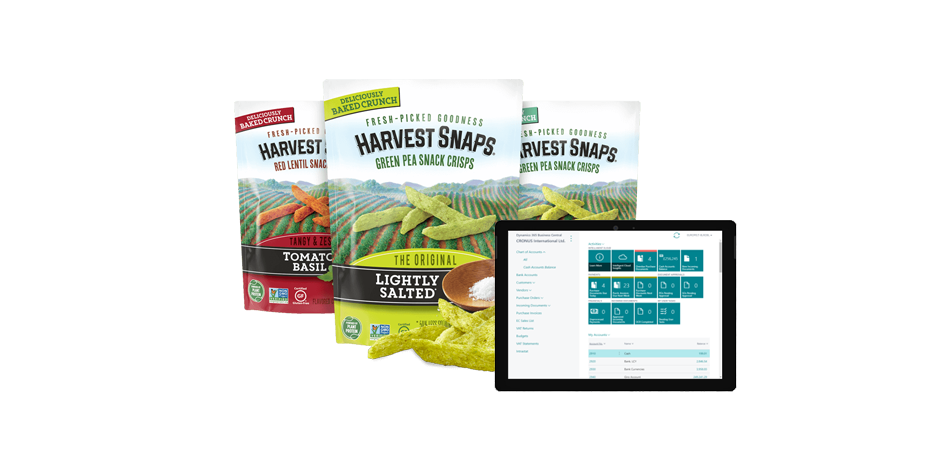 Sales Management with Dynamics 365 for Food & Beverage
Price management and discount setting for various sales channels BC Standard
Pricing can be set and managed according to the type of business such as retail, wholesaler, food service, and consumer. Each customer group can have a product price master and discount groups can be set.
Broker Management (Commission Calculation) BC Standard・Report Development
For sales brokers, sales results can be quickly calculated with a reporting tool directly connected to the ERP. You can output reports that take into account the actual sales to contracted customers and the actual promotion cost (OFF INVOICE).
EDI Data Integration 3rd Party Eco-System
If you are dealing with a large retailer, grocer, or distributor, you are likely to be required to conduct e-commerce transactions. Dynamics 365 ERP provides connectors to various EDI service providers, freeing you from the need to manually enter transactional information and allows you to deliver end-to-end transactional information to your customers.
In addition to EDI transactions with customers, you can also connect EDI with 3PL Warehouses and suppliers.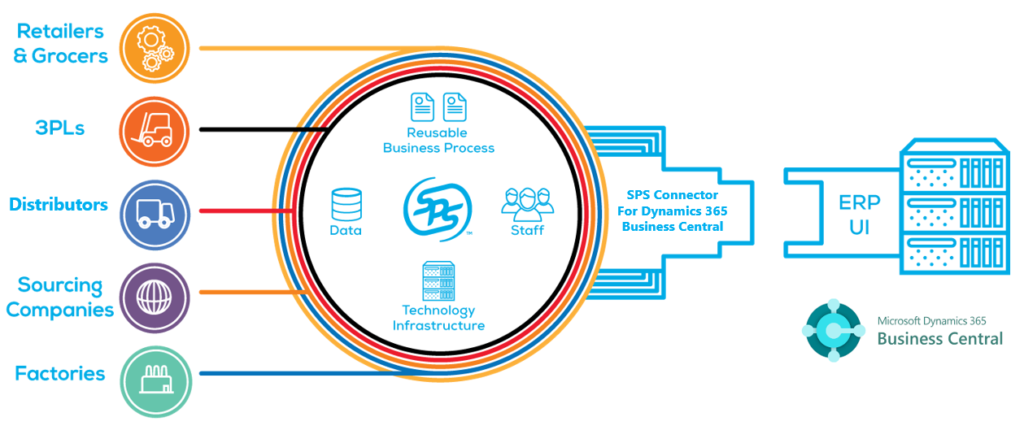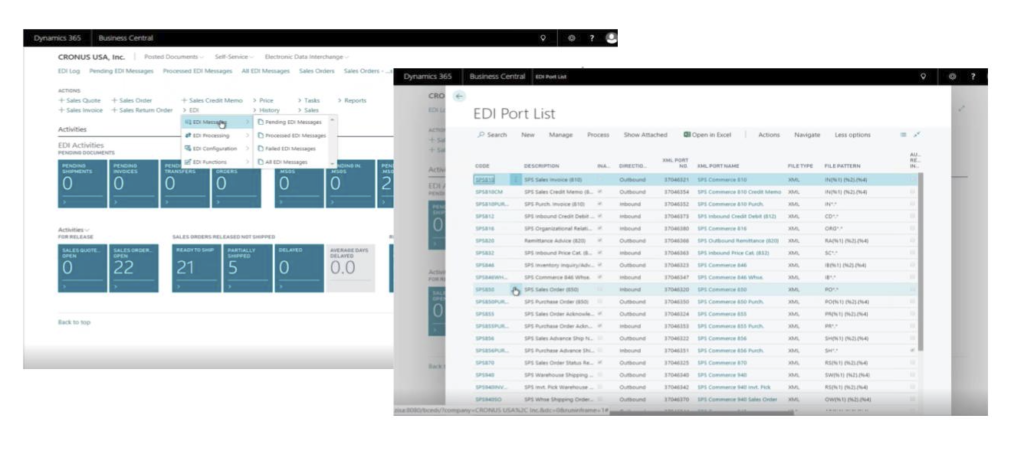 E-Commerce Integration 3rd Party Eco-System
To support B2C, B2B, and other E-Commerce business models, Dynamics 365 ERP supports data integration between major E-Commerce platforms.
It can integrate with Omni-Channel E-Commerce such as Shopify, BigCommerce, and Magento.

Demand Forecast and Purchase Planning 3rd Party Eco-System:
Taking into account the various sales channels, various promotions, past sales performance, seasonal demand fluctuations, and other factors, calculating the right amount of inventory to prevent shortages is one of the most important tasks for a business within the food/beverage industry. At the same time, it is essential for companies to manage their inventory by optimizing purchasing operations according to the contracts with each supplier. Calsoft provides Demand Planner, a comprehensive demand analysis and forecasting tool, as a solution to solve such problems.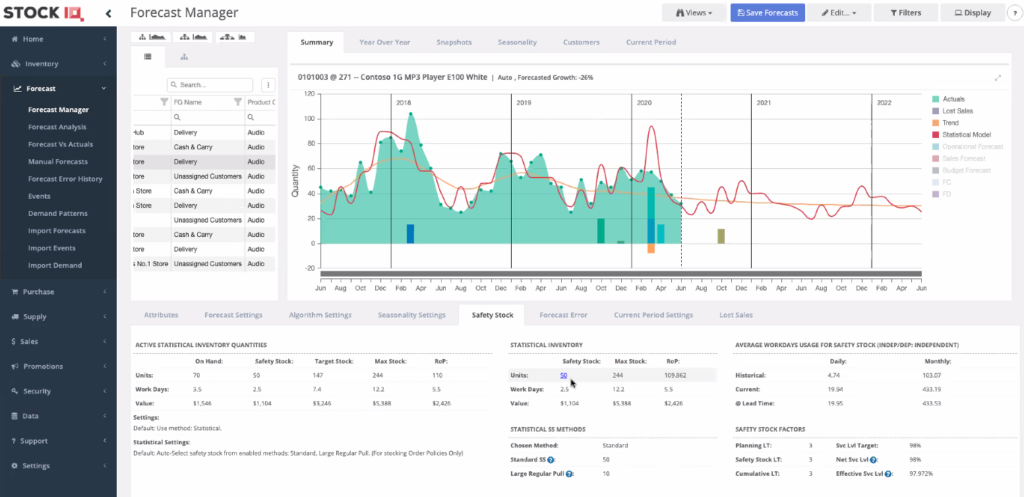 Inventory/Item Traceability (LOT Traceability) : BC Standard
Lot # management is an essential requirement for inventory management in the food and beverage industry. In the event of a recall, it is possible to track the related WIP and finished goods inventory lot # from the raw material lot #, and quickly identify the sales order. Conversely, from a manufactured product lot #, it is also possible to track the WIP and raw material lot # used in manufacturing in the reverse direction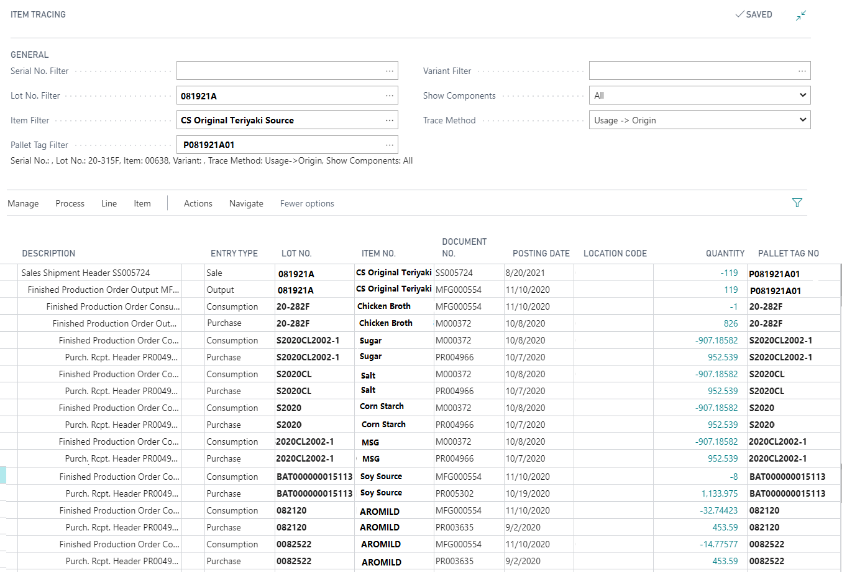 Production Management with Dynamics 365 for Food and Beverage
Formula/Recipe Management BC Standard+Function Addon
In addition to the basic functions of issuing work orders and recording the results, such as setting up work centers and recording the results of these operations, the ERP system for the food/beverage industry provided by Calsoft can record and manage the recipe information for both prototype and mass-produced products, enabling the accumulation of know-how for product development for new businesses and the management of recipe approval records for mass production.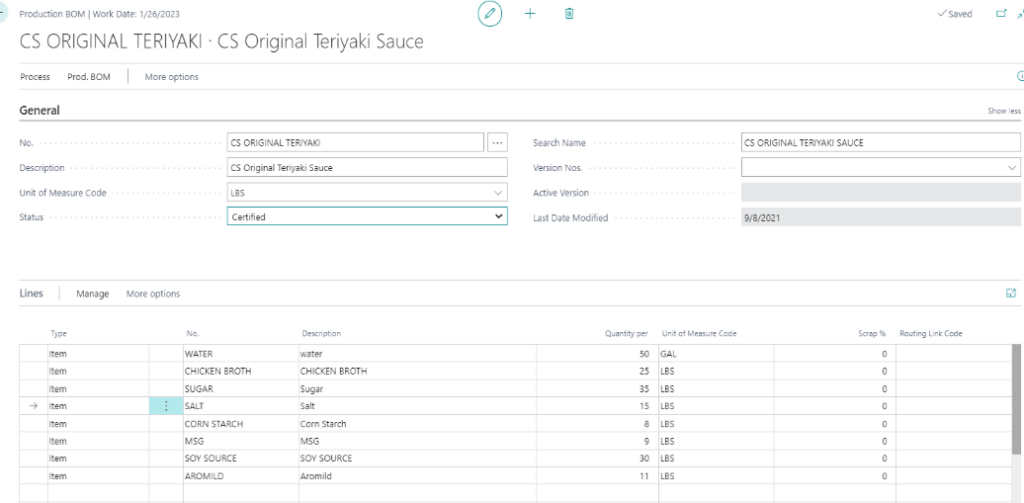 Quality Control 3rd Party Function Addon
In order to ensure food safety, quality records and manufacturing processes need to be closely linked within the system. In addition to simple pass/fail records, CALSOFT supports various quality inspection items such as selecting from a list of answers and entering numerical values for compliance criteria. The system can also issue a Certificate of Analysis Report for the inspection results.
Products undergoing quality inspection can be controlled to prevent them from proceeding to the next process as QC HOLD.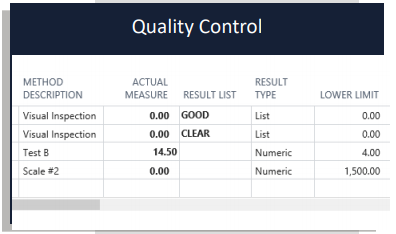 LOGISTICS/Warehouse Management Function Addon
Digital Transformation from Paper based records
In the conventional exchange of business instructions and records using paper slips, a certain number of human errors are bound to occur in any company. A mobile WMS (Warehouse Operation Support System) using mobile terminals is available as a mechanism to reduce human errors and support accurate and efficient warehouse operations. The system can be used for a variety of purposes, from receiving raw materials and shipping finished products, to recording container condition inspections and recording production volume at the manufacturing site and etc.
Features:
Shipping to Customer (picking, Shipping, Track Loading, etc.)
PO Item Receiving
Production Order Record
Assembly (Pallet Builder)
Transfer Order
Container Inspection
Inventory Count
Inventory Inquiry
Fully Integrate with Dyn365 BC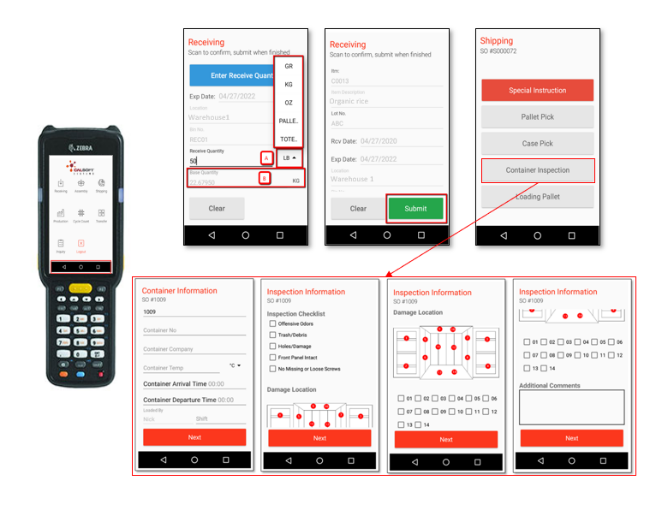 Data Analysis: 3rd Party Eco-System: BI Tools
Calsoft develops and provides BI reports from the vast amount of business data stored in Dynamics 365 ERP in a format that suits the needs of each responsible department. We provide the most suitable reporting solution for each application.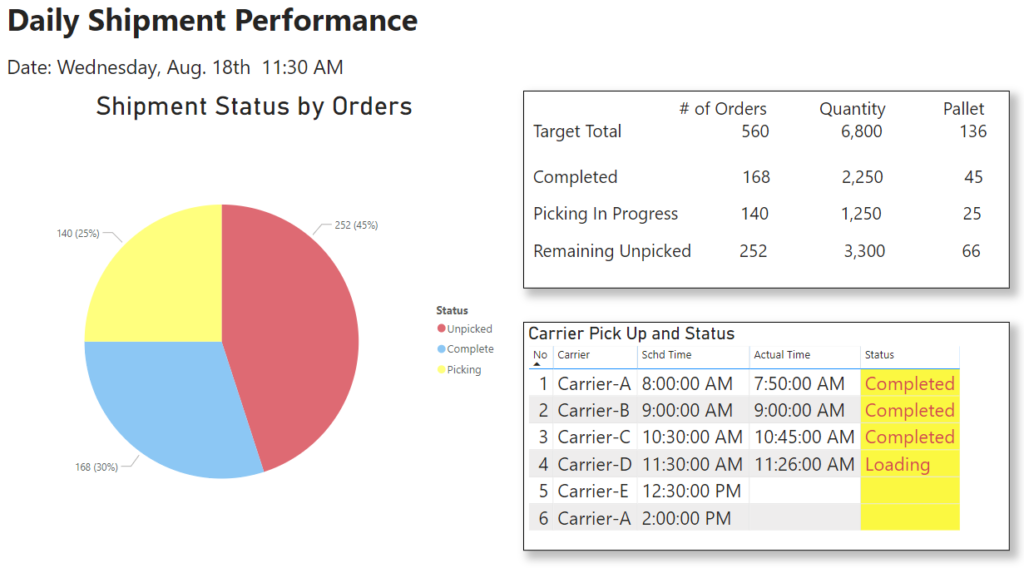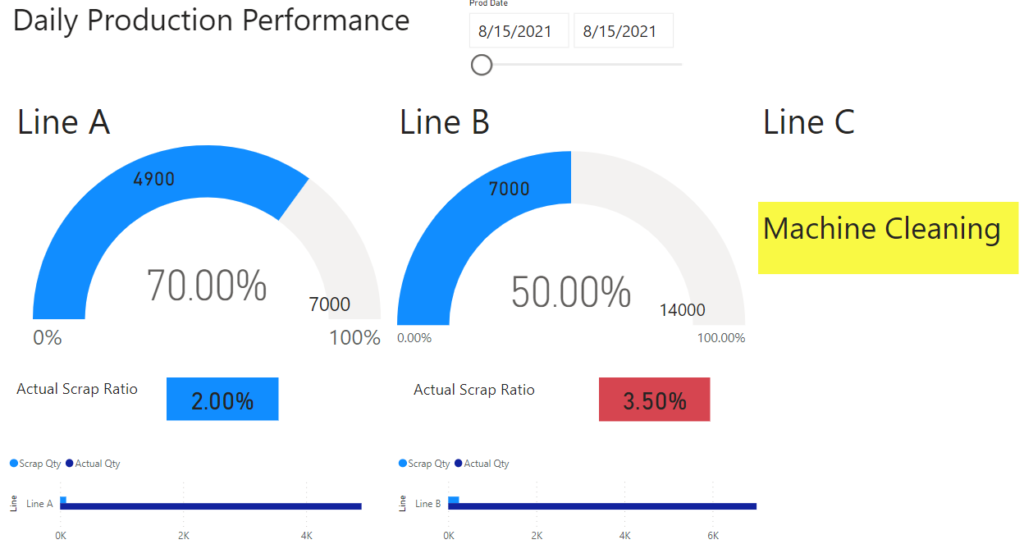 Example Dashboards:
Warehouse operations, daily target dashboard
Manufacturing operations, daily target dashboard
Manufacturing cost analysis report
Budget management (cost vs. budget, sales vs. budget)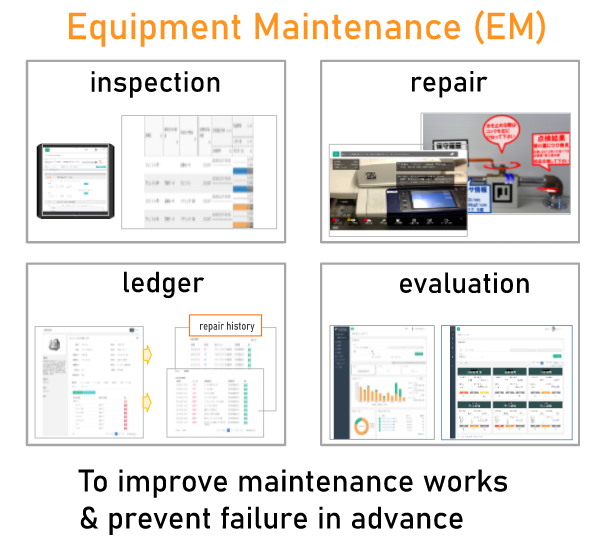 Production Equipment Maintenance 3rd party eco system(McFrame : Signal Chain Maintenance)
It records basic information on manufacturing equipment and provides maintenance and repair management. It provides a reminder function with a dedicated maintenance schedule calendar, and inspection records can be stored in a variety of formats (input, photo, video, etc.). In addition, the system helps to accumulate maintenance know-how in the future by recording repair requests and their work records together.
To learn more about how Dynamics 365 can assist in maximizing your business within Food and Beverage industry, contact us.
Let's Start a Project
Imagine your business technology running like a finely tuned machine throughout your entire enterprise. We can help you get to where you want to go with Dynamics 365 for Food and Beverage!
Contact Us, Now