D365 CloudShift
Upgrade from QuickBooks to

Dynamics 365
D365 CloudShift is a migration package developed by Calsoft Systems to move your business onto a modern cloud-based ERP platform.  Specifically, we can help transition your business from QuickBooks (cloud or on-premise) to Dynamics 365 Business Central
Why Should I Upgrade Now?
While Quickbooks is one of the most popular accounting solutions on the market, it still lacks important features that a growing business needs. As QuickBooks is an accounting-first platform, businesses often need to incorporate extensive 3rd party integrations to manage other aspects of their business. This often creates a "spider web" of integrations that does not scale well. Ultimately, the next step is to migrate towards a full-fledged Enterprise Resource Planning system such as Dynamics 365 Business Central. 
Dynamics 365 Business Central is designed to scale with the growth of your business. It can handle the needs of small to medium-sized businesses as well as larger enterprises with multiple business units and more extensive operational requirements.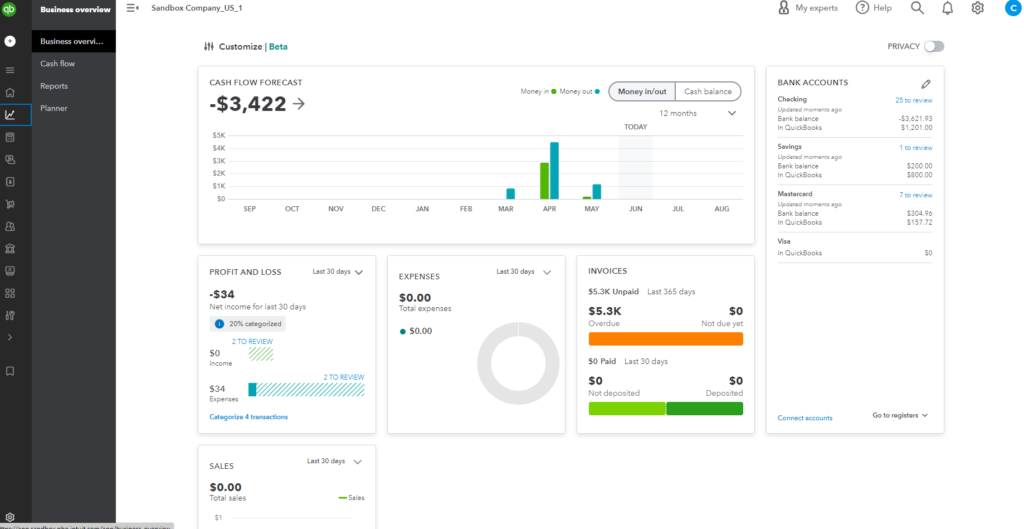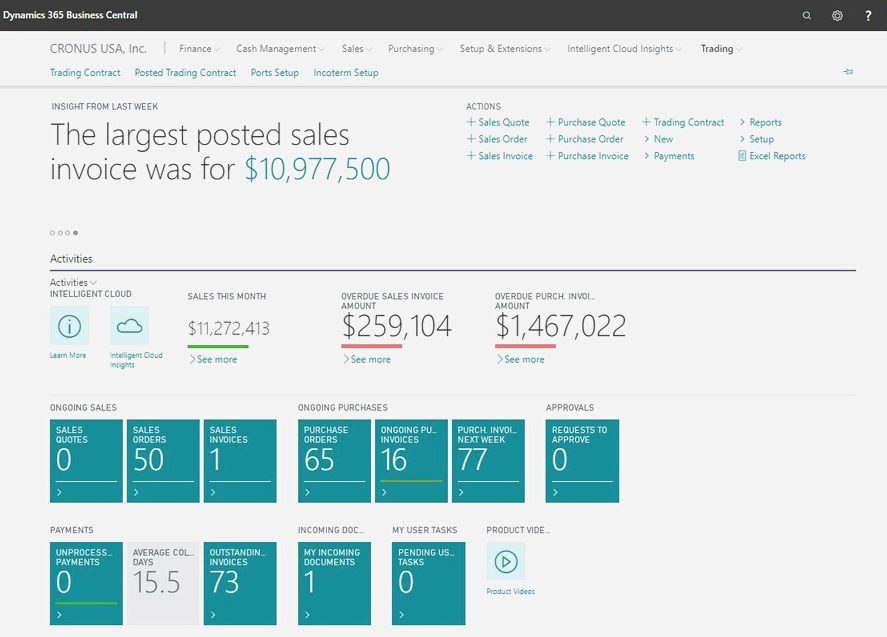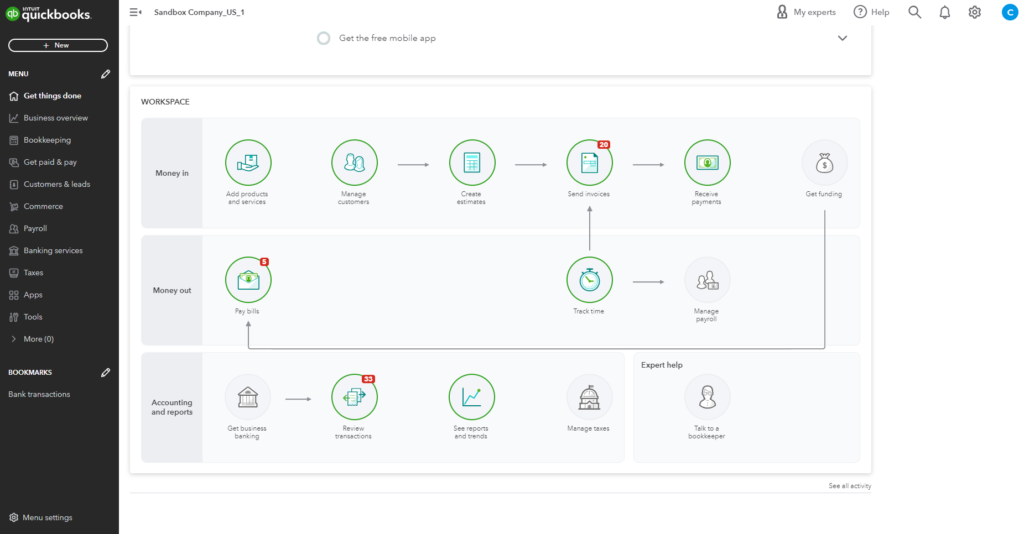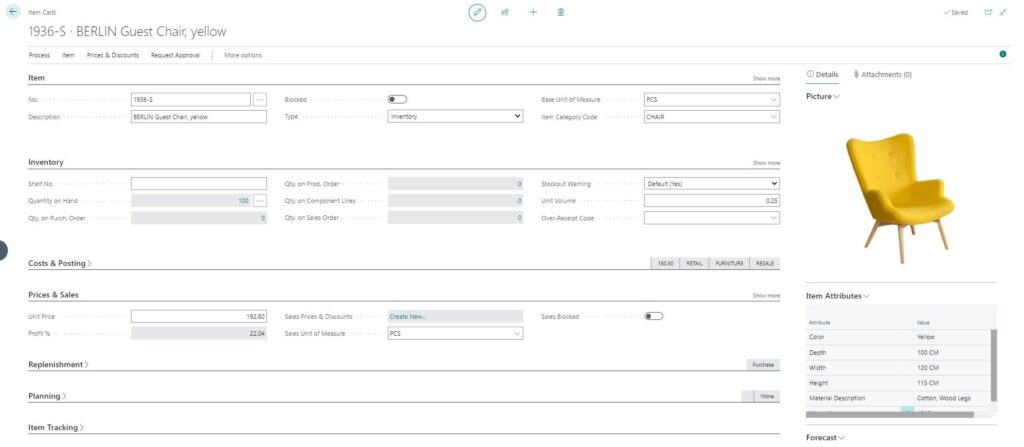 I

s

Dynamics 365 right for my business?
In a word: yes! Dynamics 365 offers the following benefits:
Comprehensive Business Management: Business Central offers a unified platform that integrates various business functions including finance, sales, purchasing, inventory management, manufacturing, and project management. This integration streamlines operations, enhances visibility, and improves decision-making.

Scalability: Business Central is designed to grow with your business. It can accommodate the needs of small and medium-sized businesses as well as larger enterprises, allowing you to scale up without the need for a significant system change.

Cloud-Based Accessibility: Being a cloud-based solution, Business Central provides access to real-time data and functionality from anywhere with an internet connection. This flexibility enables remote work, enhances collaboration, and facilitates access to information on multiple devices.

Advanced Financial Management: Business Central offers robust financial management capabilities, including general ledger, accounts payable and receivable, cash flow forecasting, budgeting, fixed assets, and multi-currency support. It helps streamline financial processes, improves accuracy, and provides comprehensive financial insights.

Enhanced Inventory Management: The solution provides powerful inventory management features, including inventory tracking, replenishment, bin management, and order fulfillment. It optimizes inventory levels, reduces carrying costs, and ensures timely fulfillment of customer orders.

Business Intelligence and Reporting: Business Central integrates with Power BI, Microsoft's business intelligence tool, allowing users to create interactive dashboards and reports for in-depth data analysis. It enables businesses to gain actionable insights, monitor key performance indicators (KPIs), and make data-driven decisions.

Streamlined Supply Chain Management: With features like demand forecasting, purchase order management, vendor management, and supply chain analytics, Business Central helps optimize supply chain operations, improve vendor relationships, and reduce costs.

Automation and Workflow: The solution offers workflow automation capabilities, allowing you to define and automate business processes based on predefined rules. This automation reduces manual effort, improves efficiency, and minimizes errors.

Easy Integration: Business Central seamlessly integrates with other Microsoft products such as Office 365, Power Platform, and Dynamics 365 CRM. It also provides integration options with third-party applications, enabling a unified ecosystem and smooth data flow.

Customization: Business Central provides customization options through extensions, APIs, and development tools. It allows businesses to tailor the system to their specific needs, integrate with industry-specific solutions, and extend functionality as required.
System Comparison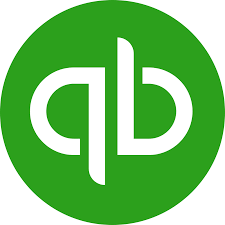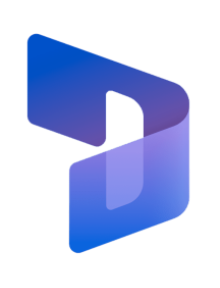 Intuit QuickBooks
Primarily designed for small and medium-sized businesses (SMBs) and self-employed individuals
Focuses on core accounting tasks such as bookkeeping, invoicing, and expense tracking
Provides basic financial reporting features
Ideal for SMBs with relatively simple accounting needs
Offers integration with third-party applications and services
Available in both cloud-based (QuickBooks Online) and on-premises (QuickBooks Desktop) versions
Provides some level of customization through add-ons and apps, but with more limited options compared to Dynamics 365 Business Central
Dynamics 365 Business Central
Targeted towards SMBs and larger enterprises
Offers a broad range of features beyond accounting, including supply chain management, sales, inventory management, and project management
Provides advanced financial reporting capabilities
Designed to scale with the growth of a business
Seamless integration with other Microsoft products like Office 365 and Dynamics 365 CRM
Primarily offered as a cloud-based solution, although on-premise installations are possible
Highly customizable platform for tailored business needs
Client Testimonial
"We were able to implement our new business system on time and on budget. Calsoft provided excellent support throughout the entire process and continues to provide support as needed."
Alan Hope
IT Director of MOC Products Company, Inc.
Transitioned from Dynamics AX to Dynamics 365
How does D365 CloudShift work?

Microsoft has a recommended 3-stage process for transitioning users to Dynamics 365 applications. 
First, Calsoft's experienced ERP team analyzes your system: evaluating your upgrade need, determining the estimated costs, and creating a thorough project plan
Next, we execute the plan: using our in-house migration template to upgrade your code, migrating your old data as needed
Finally, we validate the update: double-checking and testing everything before going live with your new modern system!
Of course, we provide user training and optional post-implementation support to ensure a smooth transition to Dynamics 365 Business Central
How long will my upgrade take?
As every business is unique, timelines can certainly vary. Calsoft's team will work with you to establish a detailed project timeline.
How do I start?
Make the switch from QuickBooks to D365 Business Central with confidence. Contact Calsoft today to discuss your migration requirements and take the first step towards a more robust and scalable financial management system. Schedule a complimentary consulting call today to discover if D365 CloudShift is the perfect fit for your needs. 
Considering Migrating QuickBooks to Business Central?
Calsoft is your trusted Microsoft partner for a seamless and efficient migration process. Our expert team of professionals specializes in QuickBooks to D365 Business Central migration, ensuring a hassle-free transition for your business.