Tour Framework
A Comprehensive Framework To Manage Core Functions
What is Tour Framework?
Travel agencies require a comprehensive software to manage its day-to-day functions across all departments. Tour Framework is the end-to-end solution with significant business value for the outbound business in travel industry. Tour Framework provides travel agency from mid to large sized with travel operational software which seamlessly integrates Microsoft Dynamics ERP, called Dynamics GP (Formerly Great Plains), Dynamics NAV (Formerly Navision) and Dynamics AX (Formerly Axapta) .
Learn More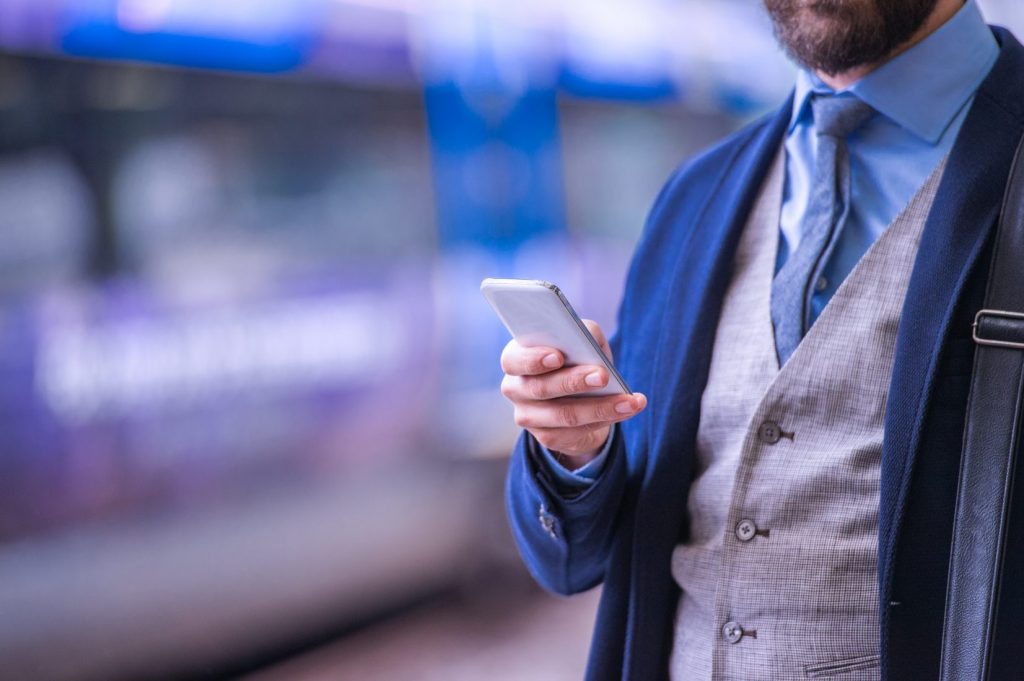 Functionalities of Tour Framework and ERP for Travel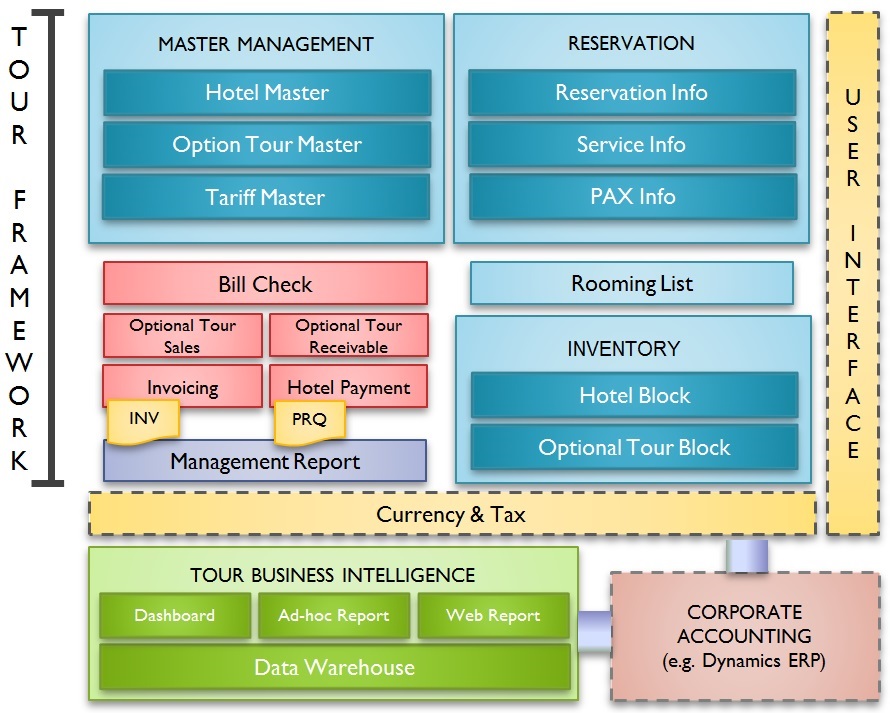 Functionalities of Tour Framework
and ERP for Travel
Master – Hotel, Optional Tour, Sales Price & Cost, Vendor Profile, User Security
Reservation – Tour Management, Hotel Management & Booking, Op & Transfer Booking, Search
–Dispatching – TRF IN/OUT, OP, Order Form
–Optional Tour Sales – Tour Sales Revenue Management, Walk in Sales Management
–Payment Control to Vendor (AP)
Invoicing to Customer/Sales Agent (AR)
Monthly Closing
Data Download and Import Function from Other System (Text or XML Basis)
–Bill Check Function – Estimate Cost V.S. Actual Cost
Audit Trail – Data History –Management
Tour BI (Business Intelligence) Reporting
Excel Basis and Pivot Table Report
–Hotel Direct Connection
Posting & Interface with ERP (e.g. Microsoft Dynamics GP, Dynamics NAV, Dynamics AX)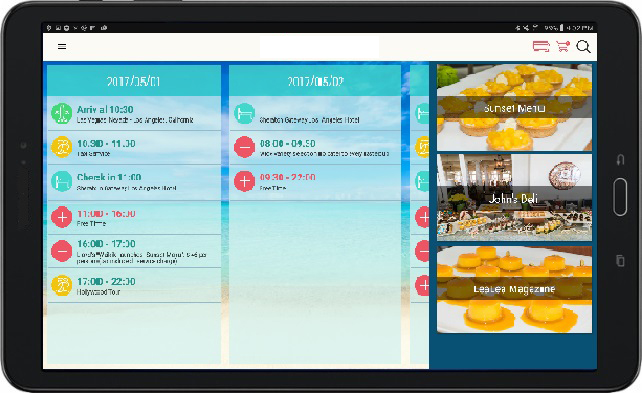 Maximize Your Business Performance
With offices throughout North America and Asia, our mission is to maximize our clients' business performance by understanding their needs and applying our in-depth expertise in Microsoft Business Software.
Get in Touch