As remote work has become the new norm after the pandemic, businesses need better collaborative platforms that can help everyone to stay updated and optimize productivity. Location shouldn't be employer's main focus. What they really need to focus on is how to keep employees engaged and productive in different environments.
How do you balance between remote and in-office work? How do you encourage collaboration and engagement within teams no matter where individuals are located? And how do you maintain inclusion for all employees?
Using a modern ERP system is crucial for employees to access critical systems no matter where they are located and what device they use. Dynamics 365 is a comprehensive cloud ERP solution which allows remote staff to access and share information they need via an internet connection. With one single platform, employees should be able to work, collaborate and share data within different departments and teams fully remote with Azure security.
Read on to see how implementing a modern ERP system can facilitate remote working.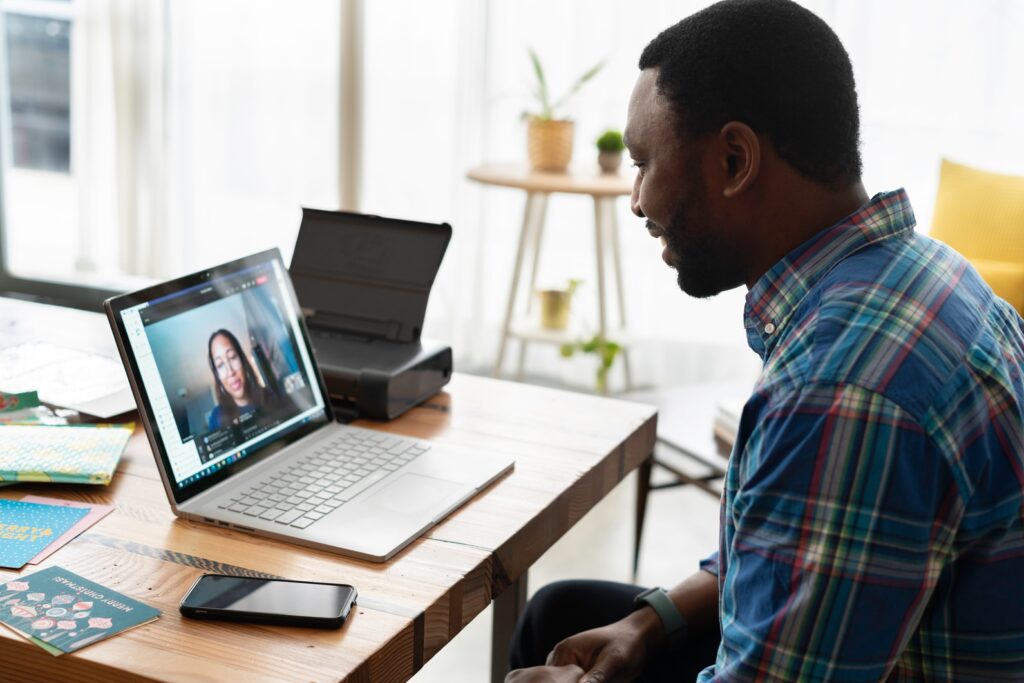 Going remote with Dynamics 365 ERP
Following are 5 reasons how a cloud ERP solution from Microsoft Dynamics 365 can help remote working operations.
1. Real-time access to information
Distance no longer matters thanks to the cloud. Using an ERP solution enables all users to have access to the same software and in complete security. Employees have access to real-time data without the need to be in the workplace. This allows your teams to continue their daily duties as normal from their homes and remain connected to daily operations.
2. Improving communications
An ERP system that integrates well with a smartphone or tablet makes it easier for deskless workers to carry out their daily duties. Dynamics 365 does not only enable data access from one single portal but also integrates well with Microsoft Teams, so employees can communicate with each other and clients over chat, audio call or video.
3. Improve speed, accuracy and productivity
Instead of departments passing information to one another verbally or through digital communications, such as emails, Dynamics 365 ERP allows departments to boost their productivity and efficiency, as departments can see the work of other teams within the company in real-time, without having to be physically present. This allows teams to work more collaboratively and adjust contents accordingly from wherever they are working.
4. Cost savings
Many businesses encourage employees to work remotely as it allows them to save significant overhead costs, such as costs that would previously have been spent on office spaces. Cloud ERP systems enables remote working so that businesses can save costs and expand their teams.
5. Data security
With cloud-based ERP software, data security is integrated and continuously updated, ensuring constant protection. ERP software such as Microsoft Dynamics 365 has configuration options for compliance, making it easier for such organizations to handle critical information. This is especially important when managing employees across multiple locations, as it prevents sensitive data from being compromised.
Conclusion
An increasing number of companies are expanding remote work options, and technology is helping to make this long-term alternative for all organizations. A cloud-hosted ERP platform can help your teams remain efficient and productive at all times, no matter where they are located.
Your organization will be better equipped to manage the operational impacts of future crises, automate processes and increase efficiencies, and instill a culture of preparedness.
Contact Calsoft to get the most out of your modern cloud ERP solution. We are a team of ERP experts who manufacture and distribute ERP systems for a multitude of industries and can help you customize the right ERP system that supports your remote working journey.