Customer Stories

---
Calbee North America – Migrating to Dynamics 365 Business Central from Dynamics GP
Company Information
Business Type: Healthy Snacks Producer
---
Industry: Food Manufacturer
---
Location: Fairfield, CA, USA
---
Former Application: Dynamics GP with various 3rd party tools
---
Number of Users: 70+
---
Website: https://calbeena.com/
About Calbee North America
Calbee North America has a very simple passion at its core: to bring a smile to its consumers by supplying delicious snacks that are created from natural, carefully selected, top-quality ingredients.
As the largest and most respected snack company in Japan, Calbee is delighted to share its food products with the rest of the world. Calbee expanded to North America in 1970 with Saya and Shrimp Chips. Today, the company offers an even greater variety of delicious snacks that provide consumers with an exciting alternative to regular chips.
Calbee is committed to making snacking a more wholesome and enjoyable experience. In 1999, the company launched Snapea Crisps, which quickly became a hit with millions of North Americans who have been actively looking for a more tasty, healthier alternative to standard snacks. Now known as Harvest Snaps, these delicious snack crisps are available at major retail outlets across the continent. Harvest Snaps are made from farm-direct, non-GMO peas, lentils, or black beans and are offered in a wide array of intriguing flavors.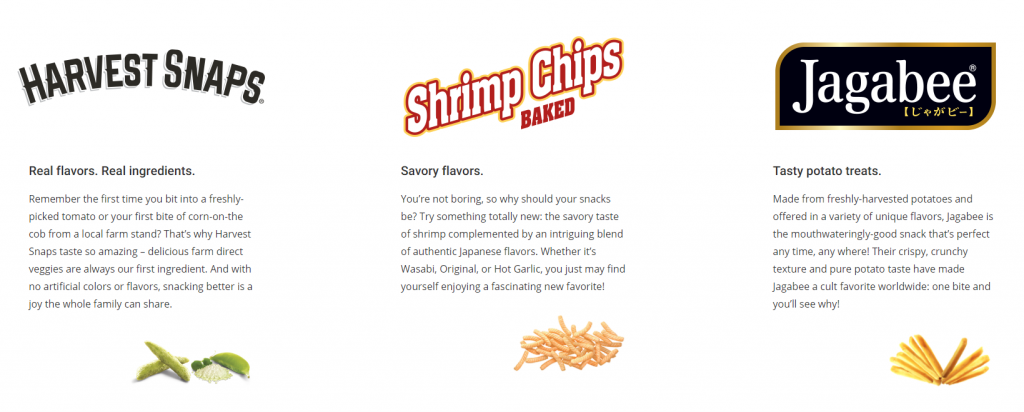 Project Overview
Calbee North America (Calbee NA) has been expanding its business in North America's snack market. Over the years, Calbee NA has gone through several management consolidations and used Dynamics GP for a long time as its ERP system. However, the system was primarily used for just sales management and accounting. In addition, the Dynamics GP was integrated to a number of add-ons and external systems that were connected as complementary functions, which sometimes resulted in causing system maintenance and availability problems.
In 2019, Calbee NA chose Dynamics 365 Business Central as their next-generation business system and chose Calsoft Systems as its implementation support partner.
Dynamics 365 Business Central is a new ERP system that incorporates the latest technology from Microsoft. In addition to the existing sales management and accounting functionalities, Calbee NA decided to use the system more extensively than before, including Mobile WMS functions to support inventory management in manufacturing and warehouse operations, production planning, order planning support functions, recipe functions for product development, and more.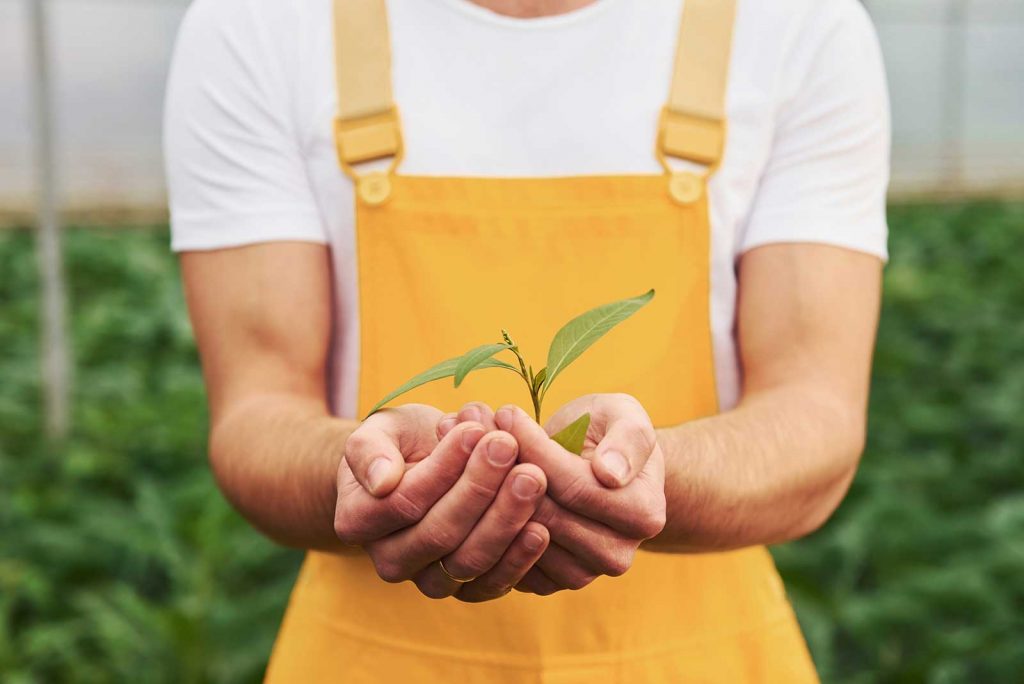 After the successful system release in 2020, Calbee NA soon started leveraging the benefits of information being shared between departments and real-time visibility of business activities.
The system was able to reduce many independent Excel spreadsheets being used in business operations. Improving office workers' operational efficiency and those involved in the shop floor and warehouse's activities.
Calbee NA and Calsoft team will continue to consider the more effective use of the system. They will utilize Dynamics 365 Business Central as the main information infrastructure to support its business.
Client Testimonial
"With Dynamics 365 Business Central, a more efficient flow of the process is created and areas in need of improvement are better identified."
"Dynamics 365 Business Central enables staff training and educational processes that enhance users' understanding of each step and their key importance impacting the operation."
"Dynamics 365 allows real-time data processing and a more modern system process that suits all aspects of each department's performance, affecting their processes."
Farshad Mehr – Project Manager, IT Manager
Solutions/Modules
Accounting

General Ledger, Account Receivable, Account Payable, Fixed Asset, Bank Management.

Supply Chain Management

Sales Order Processing, Shipping, Invoicing, Purchase Order Processing, Receiving, Warehouse / Inventory Management

Production Control

Recipe Management, Work Order Management, Quality Control, Production Planning.

Integration with other systems

Integration with EDI Service (SPS Commerce)

Integration with Mobile WMS data collection add-on
Business Intelligence: JetReports
Project Goals and Objectives
Better visibility of Inventory movement in the shop floor and warehouse
Improved integrity of data between ERP and Warehouse Management System
Better management of food safety and regulation (Lot traceability, Quality Control)
Develop a good R&D recipe management system
Automate and speed up business analysis reports.
Reduced the number of integrations with many add-on systems, as such functions are covered inside Dynamics ERP.
Keys to Success
Better control of inventory movement in the shop floor and warehouse.
By utilizing a mobile WMS application that works seamlessly with Dynamics 365 Business Central, operations in the production floor and warehouse are now updated to the ERP system promptly.
Additionally, the mobile WMS has extensive functions that cover the inventory transaction and recording container condition, QC check, etc.
Supply Chain Management
Sales/sales data and production management are organically linked to improving production planning activities, obtaining recommendations from the system that lead to optimal purchasing and production planning.
EDI orders from their trading partners, including supermarkets and groceries, directly come to Dynamics 365 Business Central via SPS Commerce's EDI integration tool. This integration greatly helps to reduce manual data entries involved in order processing and fulfillment.
Compliance and food safety
A food manufacturer needs to know the route from the raw material to the finished product when a recall occurs. With Dynamics 365 Business Central's fine-grained inventory management function, raw material lots, WIP lots, and product lots are all linked so that they can respond immediately in case of a recall.
Business Impact

Through this project, Calbee NA standardized the process flow through Dynamics 365 BC and now manages and processes documents much easier.

Dynamics 365 BC enables departmental control of tracking and process overview with live visibility of QC hold in the process.

Finally, Dynamics 365 BC creates a more efficient tracking and tracing process from start to finish.
Why did you Chose Calsoft?
With the reputation that Calsoft has built through 3 years of comprehensive IT support, this is by far the best solution for our company.
Calsoft Systems had a comprehensive knowledge of user activities and their overall performance gained through the three years of the support period.
Having multiple options for ERP Implementation, delivery of Time, Training and overall Go-Live assistance have been the more notable achievements from the project. Calsoft's ERP consultants and engineers delivered results beyond our expectations. They stood by for support and training and provided step-by-step custom manual documents for each process area.
Contact Us, Now