Have you asked yourself, "Can I scale faster? Is there a more efficient way? How can I leverage my resources better?"
These questions have been asked by leaders, renowned business executives, inventors and innovators for as long as business has been around. In the modern era of technology, questions like these have been answered in many ways — one of which is with Enterprise Resource Planning (ERP) software.
The idea of jumping into a new erp project can be exciting or perhaps daunting. The reality is that an implementation project takes quite a bit of strategy to transition from a well-trusted legacy system to a new ERP software. We have compiled a list that details different scenarios that may indicate a serious need to implement a new ERP system.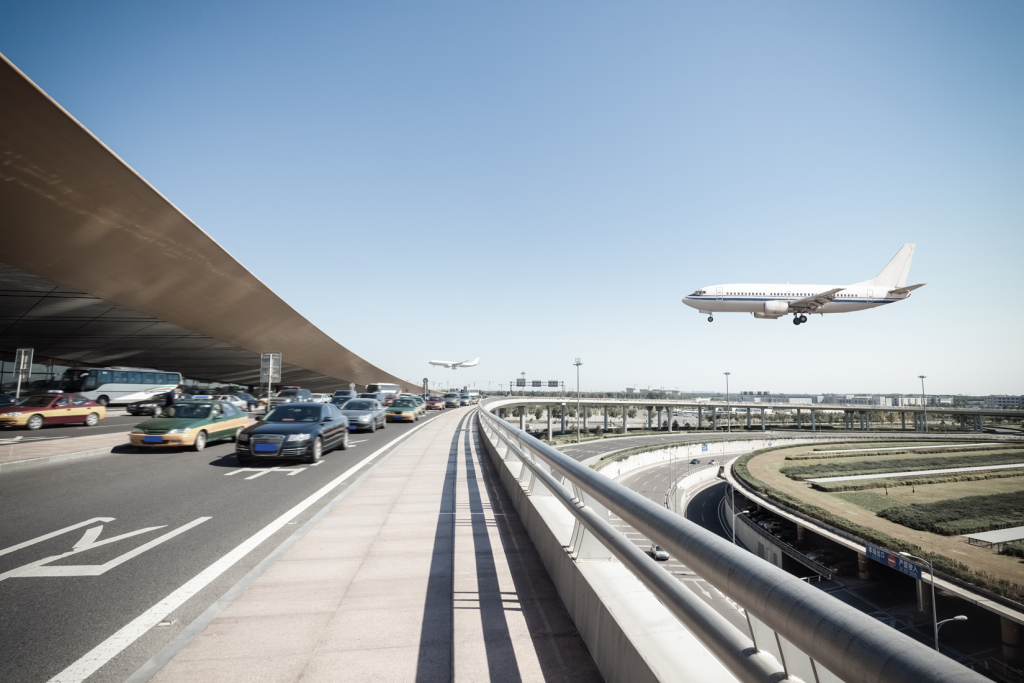 Turbulent Processes
If you have ever flown on an airplane, you may understand the level of anxiety that can quickly emerge when you experience turbulence. This kind of sudden anxiety can also be found in businesses when established processes are not clearly defined and roles are not explicitly stated. The result of bad process design can lead to mismanaged data, inventory errors, schedule delays, work-overload and much more.
Having an effective ERP software forces businesses to define or refine their business processes and procedures. When a business has well defined tasks, they can begin to develop data that can lead to more effective decisions and a heightened improvement in their overall operations.
Eliminate your undesirable processes and steady the turbulence within your business by implementing a well integrated ERP system. The amount of problems you can solve are endless and this type of decision can have a major ripple effect of productivity and efficiency within your organization.
Too Much Data
Data management is getting increasingly difficult as continuous data creation is becoming more and more of the norm. Larger companies are forced to deal with this problem almost immediately as they need to process data in higher volumes. If you are in charge of a growing company, then I'm sure you have felt a varying degree of this type of experience first hand.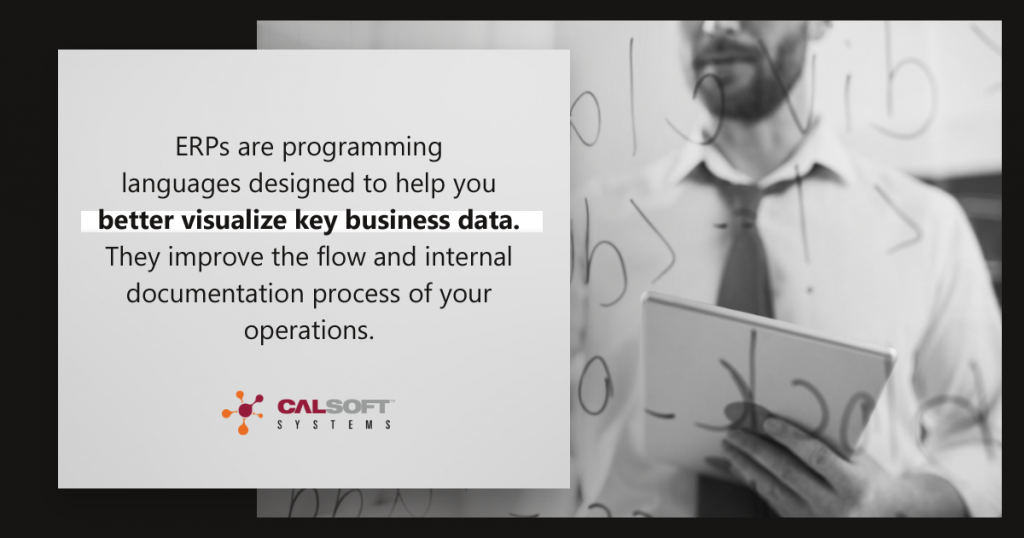 ERPs have been described as programming languages designed for big data. They can improve the overall flow and internal documentation process of your business. In addition, it can automate just about all of the associated data you need to manage.
Imagine if you needed to calculate hundreds of equations and you had to do it quickly. Hopefully you would think twice before using a pencil and paper or punching equations into a calculator. You would need a functional computing system, such as excel, to manage and interpret this data. It's the same sort of idea for businesses. If you have a bunch of data across different verticals, you need a system that is built to manage it, interpret it and access it with ease and proficiency.
Lost In Translation
Let's say you run a business that has a few divisions. Let's say you have a manufacturing division, an inventory management department and an online retail unit — all of which use different software to track and record vital information. I'm sure this isn't the first time you've heard that this type of system can end in tragedy and can leave your employees lost in translation.
It can be compared to playing a simple game of telephone with strangers who speak different languages. You might get the intended message across the first one or two times, but as your message carries down the line, you realize you start experiencing severe cases of inconsistencies and over-exerted effort.
And let's say your current system is working for you. That's great. However, ask yourself how you can make your business more effective. An ERP creates seamless communication and integration across your divisions. This can save time, money and energy.
Simply put, it's good business. An ERP, like Microsoft Dynamics, is the type of system that will minimize compatibility issues and drive your business forward. If you're current system already does that, then great, but if you're still hear reading, then I can probably assume that something is amiss. 
Wait… I'm Confused
Nobody likes a complex inventory management system. When it comes to back-ordered items, orders waiting for credit card approval and specialty orders, things can get confusing fast.
Anyone in B2B or B2C who sells goods, are aware of how confusing customer orders can get.
"What's in stock? What shipments need to be made? Did this already go out?"
The end goal is to fulfill orders and keep customers happy. This is where ERPs can make a world of difference. ERPs makes managing departments, products and employees easy. It gives businesses the ability to track numbers, inputs, and necessary information with ease. It also enables well-defined and seamless workflows that can be cross-referenced by many different departments.
A well-implemented ERP can reduce confusion and allow you to keep an eye on everything that's going on across your business.
An ERP Can be the Fix
There will always be problems. That's just the way the world works. The key is to prepare for these problems and minimize the possibilities for further errors.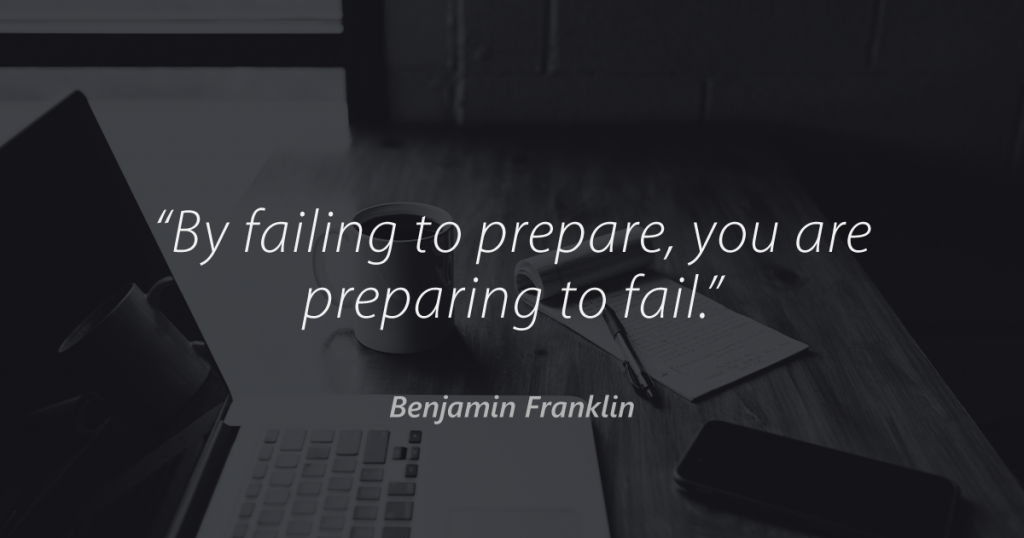 "By failing to prepare, you are preparing to fail."

– Benjamin Franklin
While we can never solve the problem of solving problems, we can focus on continuing growth. ERP solutions were created to enhance and optimize business, people process and technology. Whether that's improving user training, saving time on IT management, getting new team members acclimated with your system, or hosting your information on a cloud based solution, ERPs are designed to improve efficiency.
Final Statement
If you are interested in the ERP implementation or data migration process, please consider a professional partner like Calsoft. The specialists on our project team have dealt with hundreds of successful ERP on premise and cloud ERP implementations. If you have any questions about selecting an ERP or choosing an ERP vendor, we can provide the answers to all of your questions, as well.