​Last Tuesday, I (Emina Bajara) had the honor of receiving the "Best for the World Honoree" in Governance award on behalf of Calsoft at the B-Corp Champions Retreat Conference in Los Angeles.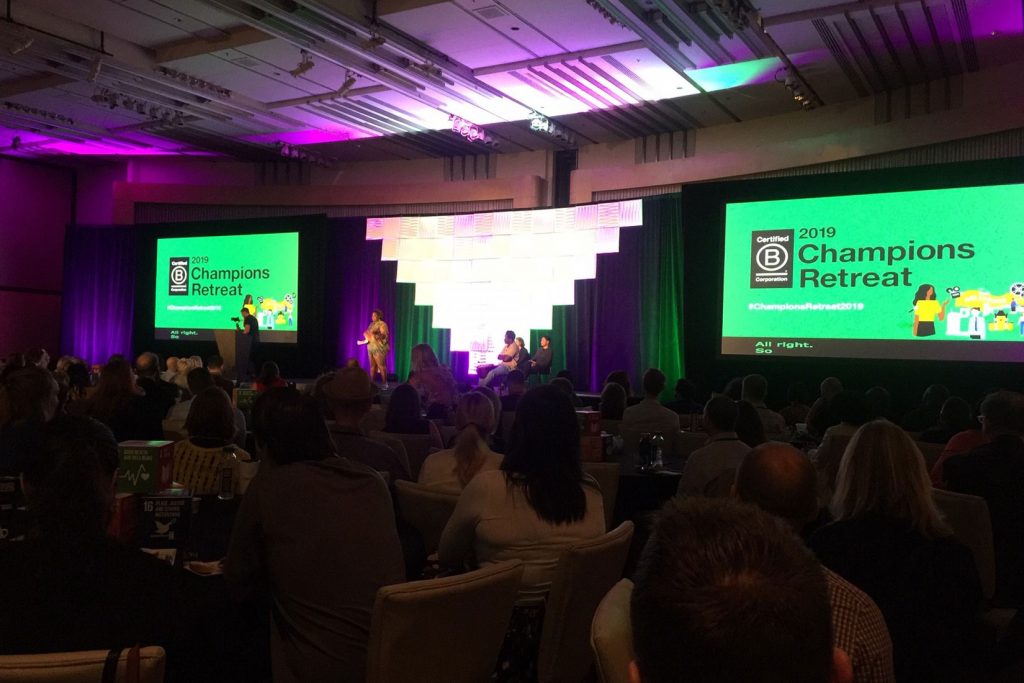 Wait — What's This All About?
A B-corp is a for-profit company that is dedicated to using business as a force for good. Patagonia was one of the first B-Certified companies and has remained a consistent champion for the mission. The B-Corps Certification was created in 2007 by B-Lab, a global non-profit that administers the process. At first, the B-Certification works much like an organic certification for farmers; the company commits to an ethical standard by passing a rigorous assessment/inspection process. But by the third year of having a B-Certification, the company is required to legally change its Articles of Incorporation documents to recognize a fiduciary duty not just to shareholders, but to the planet, its workers and the community. This is significant. If you have read the news on the recent Roundtable Meeting of large corporations (IBM, Walmart, JP Morgan Chase, etc.), we can see the kind of movement that B-Lab has been working toward for the last ten years.
B-Lab's message began with a few companies that cared about the world and has since spread to large conglomerates that now recognize that maximizing profits for shareholders should not be the sole responsibility of businesses. Putting this language into a company's legal documents means business decisions can be made for the benefit of other stakeholders as well.
How Does a Company Get Certified?
A company gets certified by completing and meeting a certain score on a detailed 200+ question assessment that evaluates how a company's operations and business model impacts five main areas of a business: Workers, Governance, Customers, Environment, and Community.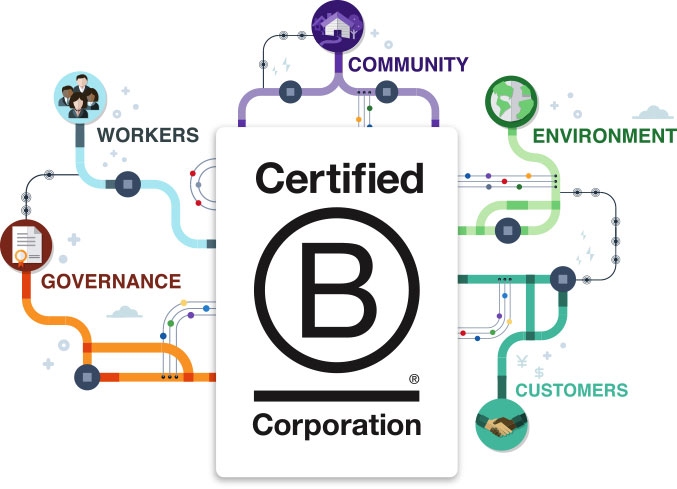 Calsoft first became B-Certified in 2015 thanks to the passion and commitment of Calsoft's leadership and many other people throughout the company who helped us gather the (sometimes painstakingly detailed) information we needed, make improvements, and shift our paradigms.
In 2018, Calsoft officially amended our Articles of Incorporation and legally changed our corporate structure from a C-Corp to a Benefit Corporation.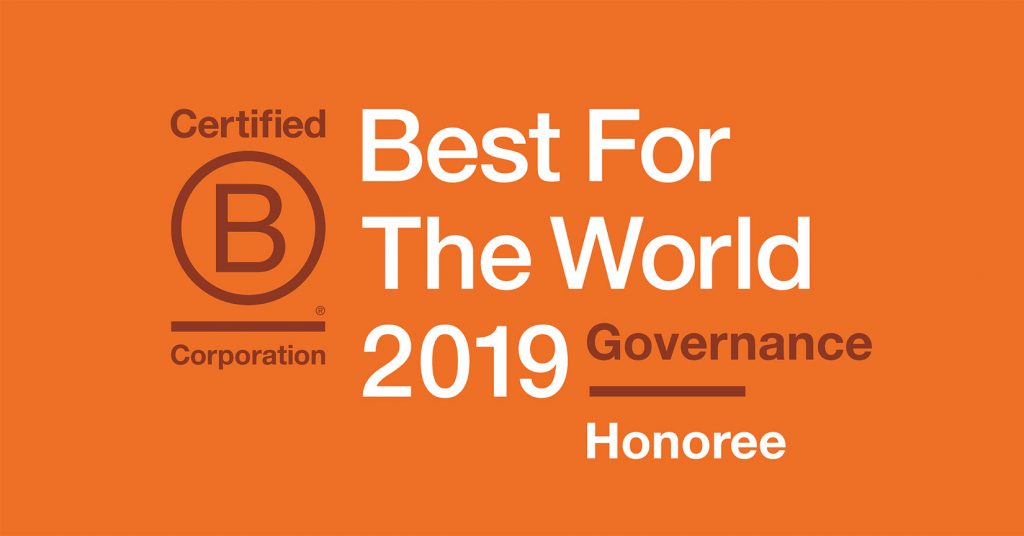 So What's the Honoree Thing?
Today there are 3,000 Certified B-Corps across 64 countries and 150 industries, unified by one common goal: to redefine success in business. Companies include Patagonia, Dr. Bronner's, TOMS, Eileen Fisher, Yerba Mate, Seventh Generation, Ben N Jerrys, Athleta and Greyston Bakery.
Calsoft was awarded "Best in the World" Honoree for the areas of Governance. This means we scored in the top 10% of all B-Corps in this category.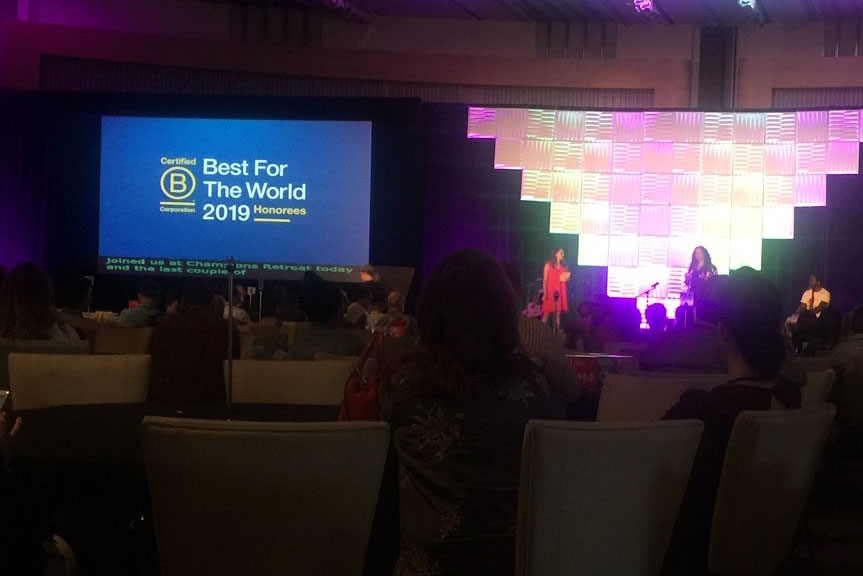 We received the following recognition from Anthea Kelsick, B-Lab's Chief Marketing Officer:
"We're incredibly proud of this year's Best For The World honorees. These inspiring companies represent the kinds of business models and impact-driven business strategies that are building a new economy—one that is inclusive, regenerative, and delivers value to all stakeholders, not just shareholders. To that end, B Corps like Calsoft Systems are redefining capitalism and showing that it actually can work for everyone.

Anthea Kelsick, B-Lab's Chief Marketing Officer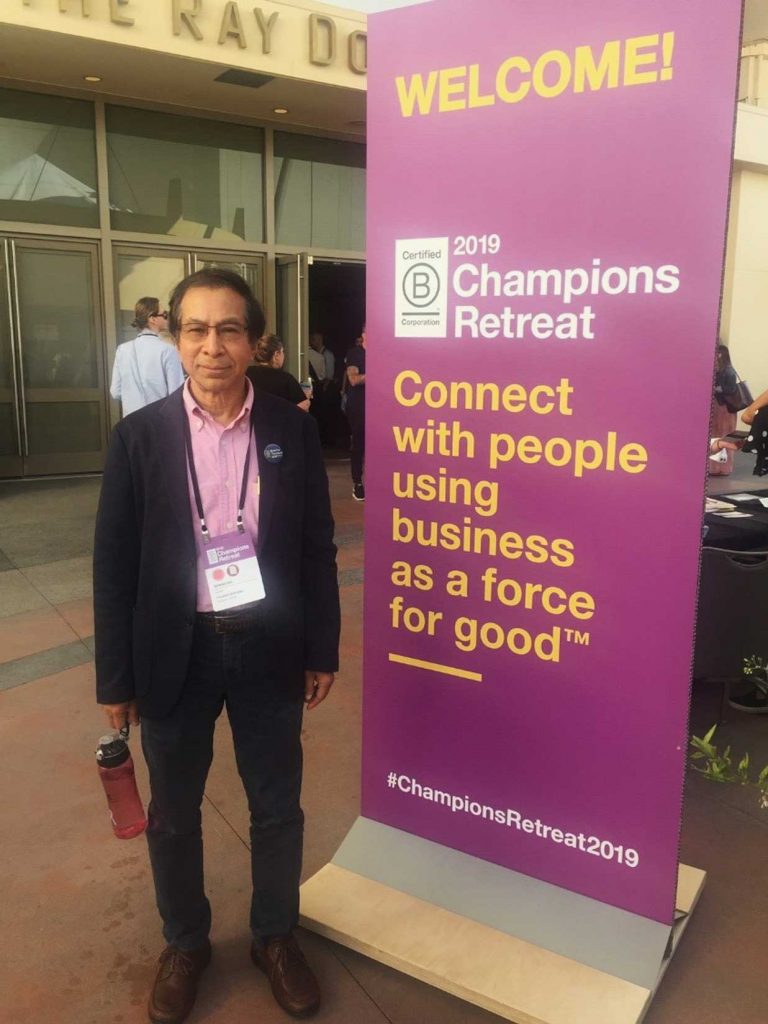 "Calsoft Systems, a Certified B-Corporation, has been named a Best For The World honoree in recognition of their significant positive impact in their innovative governance structures to protect the mission of their business. Ranking in the top 10% of all B Corps for their governance impact, Calsoft Systems earned this honor because of their overall mission, ethics, accountability, and transparency. Calsoft Systems was measured on whether they have adopted a social or environmental mission, and how they engage their employees, board members and the community to achieve this mission. The Governance section of the B Impact Assessment also measures employees' access to financial information, customers' opportunities to provide feedback, and the diversity of the company's governing bodies."​

Anthea Kelsick, B-Lab's Chief Marketing Officer
What was the B-Corp Conference About?
The conference had over 650 B-Certified companies attending. I was inspired by their stories and amazed by their energy, intelligence, drive, and action-oriented nature. Their strong sense of responsibility to society and the environment was a palpable force in the room. Many of the attendees were CEOs – which showed the true commitment of these companies to embed the B-Corp mission from the highest levels of their business and integrate it throughout the backbone.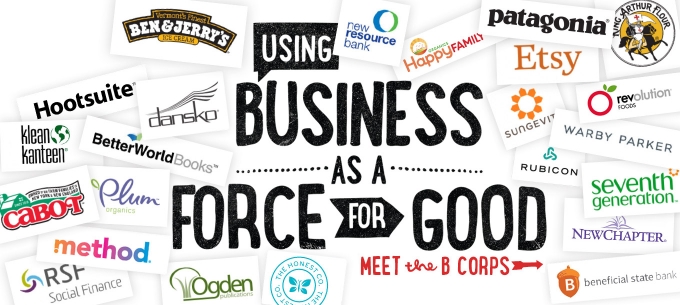 For Calsoft to be recognized as top 10% among such an impressive sea of companies made me feel proud of the good work our teams do each day, to be a part of a workplace that values success and results while also striving for innovation, transparency and kindness to others. The ways in which Calsoft members build trust with our customers and engage with each other — whether it's facilitating amoeba, quarterly, sales or client meetings, or joining ESOP lunches, committee activities, career fulfillment sessions, meditation circles, birthday potlucks or Habitat for Humanity volunteering – all contribute to Calsoft's place among an important business community who cares about making positive change.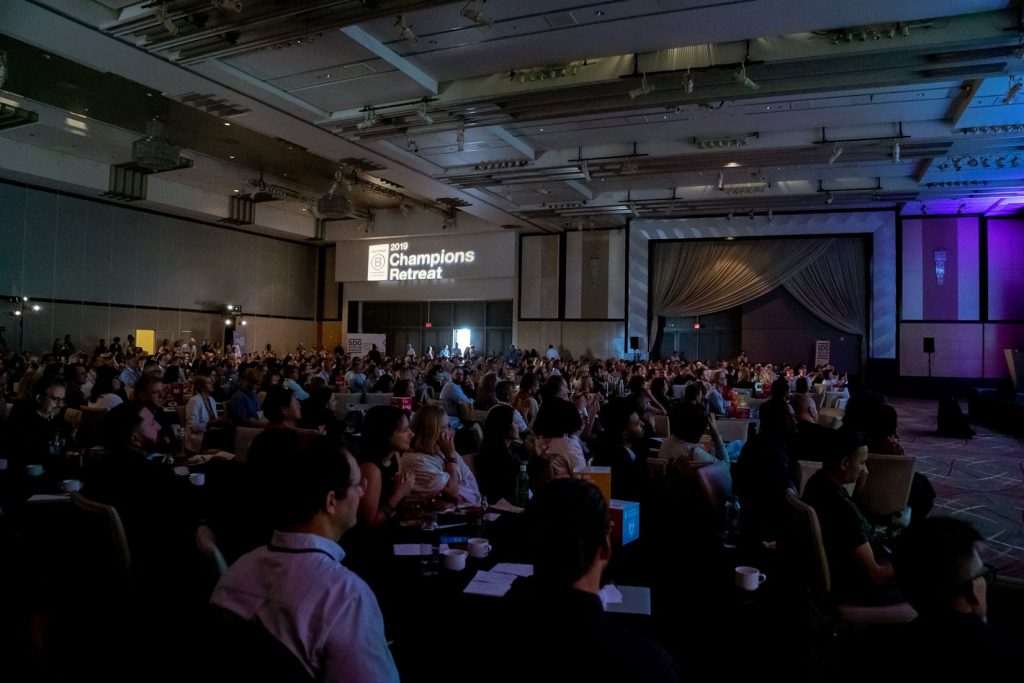 The exciting part of being a B-Corp is that we can not only see (measurably) how far we've come, but we can also see a roadmap for the future. I look forward to updating you on Calsoft's progress as a B-Corp as we continue to bring our mission and values into action.
Special thanks to all who have been and are now helping us along the B-Corp Journey, including Nem, Gina, Bo, Jessica, Jimmy, Riley, the Admin/Ops team, and many more.For those who are interested in learning more about B-Corps in general, please reach out to me. Those who would like to get involved with Calsoft's cross-functional B-Corp team, we would love your ideas to be a part of Calsoft's growth in this direction. ​