Using an ERP is not just for huge global corporations. ERP solutions are valuable for small, medium, and larger organizations too. All modern organizations need structures in place to manage their operations. That applies to online businesses, brick and mortar companies, and multinational enterprises.
ERP has become essential for ecommerce businesses. Ecommerce is an expanding industry and if you are growing business, you'll need to simplify your processes and consider an ERP solution to integrate with your eCommerce platform.
Key benefits of ERP for eCommerce
Successful ecommerce and ERP integration help businesses transfer information quickly and with accuracy. When considering an ERP solution for eCommerce, there are some important ERP features to keep in mind:
CRM
Finance
Inventory management
Shipping/distribution
CRM
Customer relationship management software can help your company nurture prospects and leads and keep them returning to your site. An online help desk, tailored ads, and efficient order notifications are some of the factors that drive engagement and keep customers coming back.
Finance
Financial management and accounting tools are the core of ERP systems. Financial data is key to centralizing processes and developing efficient forecasting models so that you can plan for product reorders and anticipate delivery lead times. In addition, financial information helps you keep track of vendors you're working with and customers who own a balance.
If you are already using an accounting software for your eCommerce business, you should consider integrating it with a full-blown ERP system instead so that your data is more detailed and insights are reflected across departments.
Inventory management
What separates eCommerce from a brick and mortar retail are the volume of sales and the number of products available. Therefore, inventory levels need to be accurate to be able to fulfill the order immediately. Since this industry requires speed and accuracy, it's crucial that real-time data like inventory is a part of your system.
Shipping/distribution
You can automate the complete process of choosing the shipping partner to print barcodes and track shipments. Since no manual data entry is involved, you will get error-free, cost-effective, and punctual shipping management.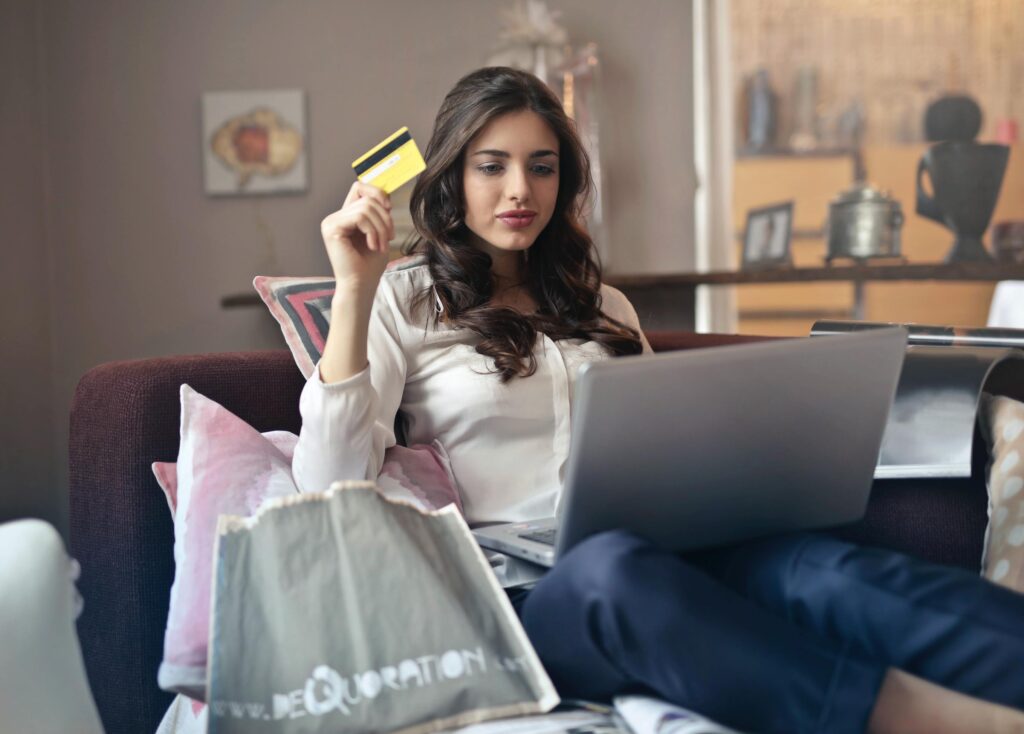 eCommerce Integration with Dynamics 365
Dynamics 365 can be applied to any business size and is used for supply chain management, inventory, distribution, and maintenance.
There are a variety of eCommerce platforms that can integrate with Dynamics 365:
1. Shopify
2. Magento
3. BigCommerce
4. WooCommerce
So, how does an eCommerce integration with Dynamics 365 work?
To integrate your eCommerce platform with an ERP system, you'll need to use a connecting app that can help sync the data. i95Dev Connect is a robust and scalable solution for automating order, product, inventory, customer, and more information synchronization between eCommerce and Dynamics 365 ERP systems.

Sync your customer data from your eCommerce store with Business Central for a 360-degree view of your customers.
Sync orders directly with business central to minimize order aging.
Sync product information like SKU, titles, description, pricing, etc. from business central and build trust.
Keep an accurate inventory to manage a controlled stock.
Enhance customer experience by automatically keeping customers informed about order and shipment statuses.
Organize finances with better invoice tracking, payments, and tax information.
Integrating Shopify and Microsoft Dynamics 365 ERP
Shopify is one of the most popular e-commerce solutions for online businesses and offers a range of templates to customize the look of your store. Shopify is ideal for beginners and startups as it is user-friendly and provides 24/7 support. After scaling up your Shopify store, you will need a system to make the processes like syncing products, order status, shipment, payments, billing, and taxes much smoother. That's where an ERP like Dynamics 365 comes in. A Shopify – Dynamics 365 Business Central integration eliminates manual work and reduces licensing liabilities.
The i95Dev Shopify Connect for Microsoft Dynamics 365 Business Central is a comprehensive, secure and scalable way to integrate Dynamics 365 BC with Shopify. Shopify Connect helps you increase sales, reduce costs, streamline business operations, and provide customer service that can help your business to the next level.
Shopify Connect Features:
Customers
Orders
Items/Products
Inventory
Shipments
Invoices and Payments
Integrating Magento and Microsoft Dynamics 365 ERP
Magento, both open source and enterprise version, is ideal for established medium to large-sized businesses. It is optimized to handle thousands of products, tons of traffic, and a large number of sales.
The i95Dev Magento Connect for Dynamics 365 Business Central combines the scalability and intelligence of Dynamics 365 with the flexibility and features of Magento.
Magento Dynamics 365 Business Central Connect Features:
Customers
Orders
Items/products
Inventory
Customer groups & tier prices
The integration can be further extended to support B2B features like company accounts, sales quotation, credit limits, payment terms, bill pay, and more.
Integrating BigCommerce and Microsoft Dynamics 365 ERP
BigCommerce is ideal for fast-growing big corporations because of its viable and powerful interface. It's perfect for users with little technical knowledge due to its comprehensive list of built-in features.
The i95Dev BigCommerce Connect for Dynamics 365 Business Central provides seamless integration of order management entities. BigCommerce Connect helps you increase sales, reduce costs, streamline business processes and provide customer service that will take you to the next level.
BigCommerce Connect Features:
Customers
Orders
Items/Products
Shipments
Invoices and Payments
Integrating WooCommerce and Microsoft Dynamics 365 ERP
WooCommerce is a free WordPress e-commerce plugin and can be used with any WordPress theme. It's easy to install and fully customizable with tons of free and paid extensions and themes. WooCommerce is ideal for business owners already having and being familiar with a WordPress site.
The best eCommerce ERP integration
Which eCommerce platform is best for you can only be decided by the industry you operate in, the requirements of your customers, and your business budget. All eCommerce platforms mentioned above can be integrated with Dynamics 365 to enable automated synchronization accurately and save valuable time and cost.
Reports show that 95% of businesses see an improvement in some or all of their processes after implementing an ERP solution. Because eCommerce businesses perform operations quickly and at high volume, a reliable solution with automation capabilities can benefit greatly. Read our case study on how we helped Sanrio transition from a legacy ERP solution to Microsoft Dynamics 365.
Ready to integrate your eCommerce store with ERP software? Contact Us Today.