ERP implementation is often a big decision for many companies, and choosing the right ERP vendor can determine the success or failure of the project. In addition to selecting an ERP that best suits your budget and needs, an implementation partner often works on a lot of tasks together with you, from requirements analysis to post-production support.
ERP implementation projects for small and midsized businesses typically take 3-9 months. Therefore, it is important to select a sincere and reliable partner, aside from making sure they meet technical standards such as knowledge, technical capabilities and experience. This allows you to communicate effectively and keep your project running smoothly.
With so many ERP vendors and solutions available, you need an evaluation process and framework that help you identify the best ERP vendors based upon your industry and your business's needs.
Through this article, we hope to help companies select the right vendor when deciding to implement an ERP. Here, a checklist is written based on (1) expertise and (2) execution methods for maximizing project's success.
Read more: 3 Factors That Will Impact Your ERP Selection
Selecting the Right ERP Vendor for You
Preparing for the ERP vendor selection process is key to success. Here are four key aspects to choose an ERP vendor and ensure the success of your implementation.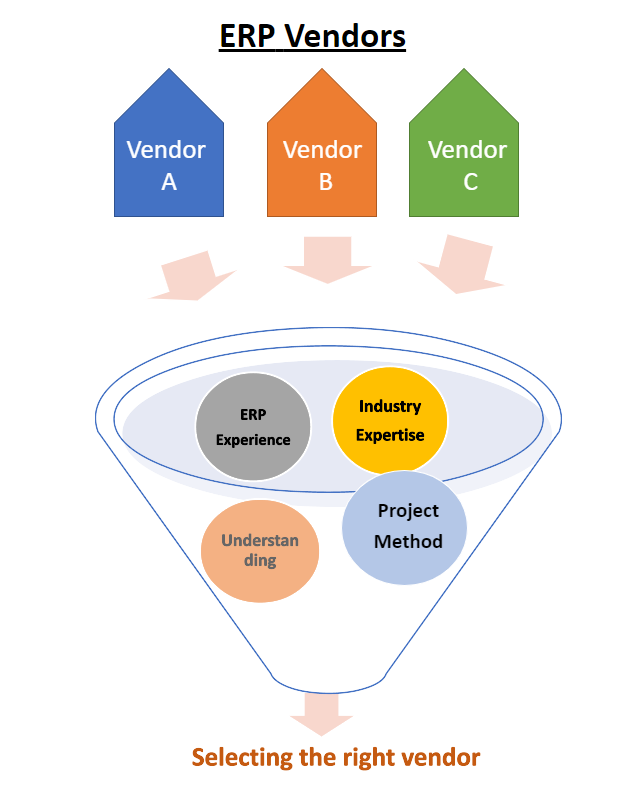 ERP selection and vendor criteria
Experience in ERP software – The vendor's experience in implementing your chosen software can be a key factor in determining if the project will go smoothly. How many implementation projects have the vendor done with the software you are interested in?
Industry expertise – An understanding of industry-specific requirements can help to ensure that the ERP implementation method is congruent with your company's needs. How many projects have the vendor done in your industry? Does the vendor have experience and knowledge regarding your industry?
Project method – You will want to assess the vendor's implementation method as you evaluate its suitability for your company. Is the vendor's implementation method effective and suitable for your company?
Understanding requirements – A vendor's understanding of customers' requirements is key to a successful ERP implementation. How well does the vendor understand your company's business and needs? What sets them apart from other ERP vendors?
ERP implementation plan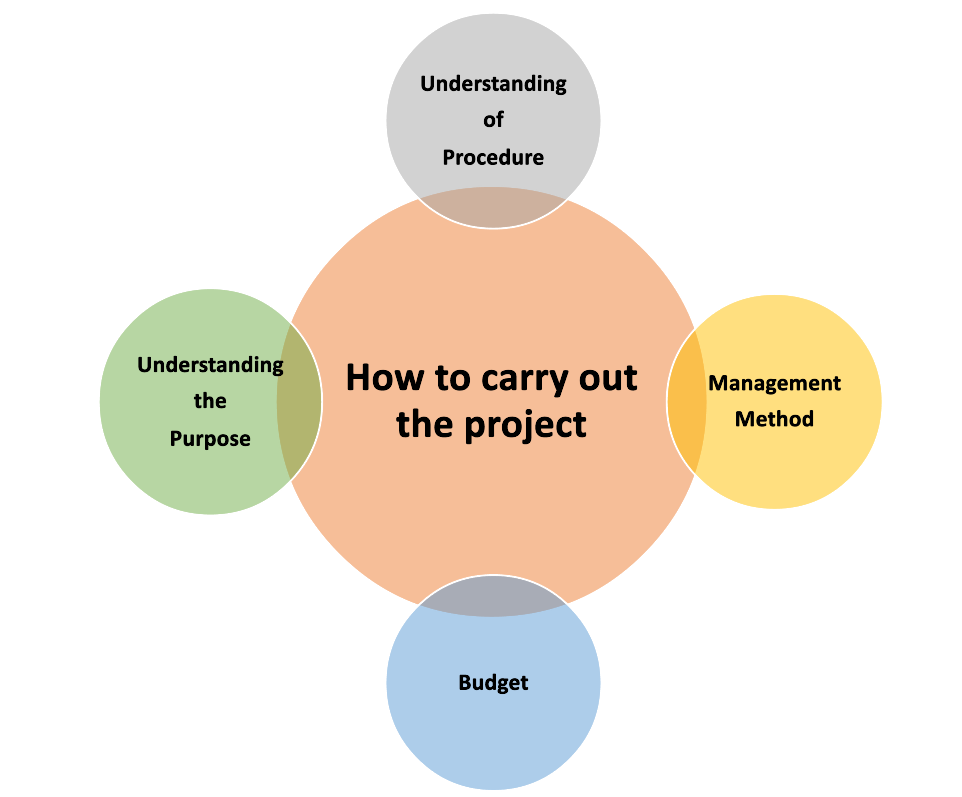 Understanding how to proceed – Do you understand the vendor's implementation schedule and processes? Do you have any objection to that?
Management method – Do you have effective methods to manage the vendor's project management documents such as implementation guidelines, progress reports and other submissions?
Budget – How do vendors control the cost of the approval processes and projects? Are they likely to minimize cost overruns?
Understanding the purpose – Does the vendor understand the purpose and goals of your company's project?  Do they have a clear image?
Read more: Compare Top ERP Software on the Market
Conclusion
The implementation of ERP software is a significant undertaking for most businesses. For this reason, selecting an ERP vendor should be something you take your time to evaluate and compare.
ERP implementation projects for small businesses, such as Microsoft Dynamics 365 Business Central, typically take 3-9 months. Therefore, it is important to not only select a reliable partner with expert technical aspects and experience, but also one that understands your goals and expectations.
About Calsoft
For over 20 years, Calsoft has dedicated its business to answering customer needs through world-class services in solution implementation and development. As a certified Gold Partner of Microsoft, we have completed numerous Microsoft Dynamics projects. Our goal is to help you maximize business results by improving the efficiency of your company's operation.
If you have any questions about ERP system implementation, please feel free to contact Calsoft Systems anytime.
---